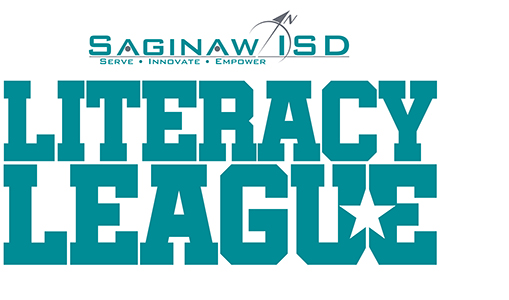 Literacy is the ability to read and write which includes reading comprehension, communication, listening, and speaking. These directly impact a students' ability to learn. To support building literacy-rich environments for educators and classrooms, the Saginaw ISD Instructional Services Team created the Literacy League! The Literacy League empowers students and families by increasing language and literacy development through access to books. This work is accomplished by hosting book drives, distributing free books during community/school events, sponsoring read-alongs with authors, visiting schools and other venues to read, as well as providing instructional materials and supports for educators.
Read by Grade Three Law Teacher Resources
The following resources are supports for Michigan's Read by Grade Three law. In 2016, the Michigan Legislature passed a law that requires schools to identify learners who are struggling with reading and writing and to provide additional help. The law states that third graders may repeat third grade if they are more than one grade level behind beginning with the 2019-2020 school year. Saginaw ISD has several resources and supports for school districts to adapt and use in order to meet individual needs. For more information, contact Heather Phelps, Director of Instructional Services, by emailing hphelps@sisd.cc or calling (989) 399-7417.
General Education Learning Network (GELN) Essential Practices in Literacy
The General Education Learning Network (GELN) Early Literacy Task Force provides leadership and direction focused on teaching and learning in the area of early literacy. Saginaw ISD works in close partnership with the task force to bring the best literacy resources and supports to the region. Educators are encouraged to visit literacyessentials.org for more information, resources, and online modules!