TALENT TOGETHER CONSORTIUM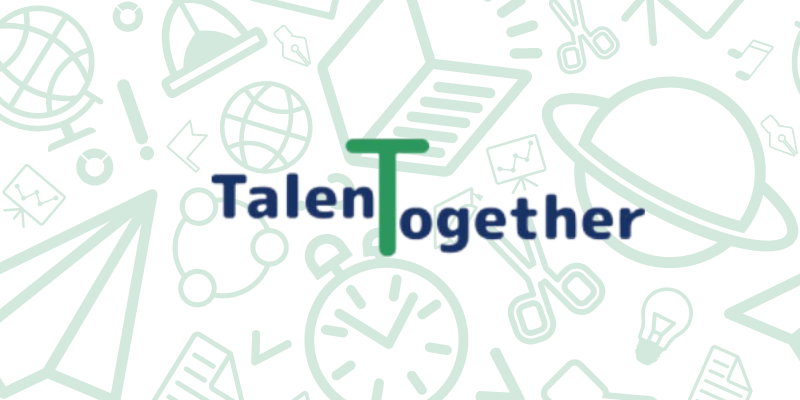 Saginaw ISD is honored to be a part of the Talent Together Consortium. Talent Together is an innovative partnership led by 48 Michigan Intermediate School Districts, supported by the Michigan Educator Workforce Initiative in collaboration with 9 Michigan Colleges and Universities.
Intermediate School Districts (ISDs) and Regional Education Service Agencies (RESAs) serve children all across Michigan. By coordinating efforts and resources, ISDs provide specialized services to students that would not be affordable/feasible otherwise. These services can include special education, vocational training, interdisciplinary subjects, language programs, early childhood education, parent services, community involvement, transportation, extracurricular activities, lifelong learning, and adult education, and other necessary and exciting benefits are shared across districts for the success of every learner.
Talent Together seeks to provide equitable access and opportunity to the teaching profession by eliminating barriers and providing multiple levels of support to ensure candidates can complete a high-quality teacher preparation program.
Additional information on Talent Together and using this opportunity to gain certification, or additional endorsements, can be found at the following links:
TEACHER REGISTERED APPRENTICESHIP PROGRAM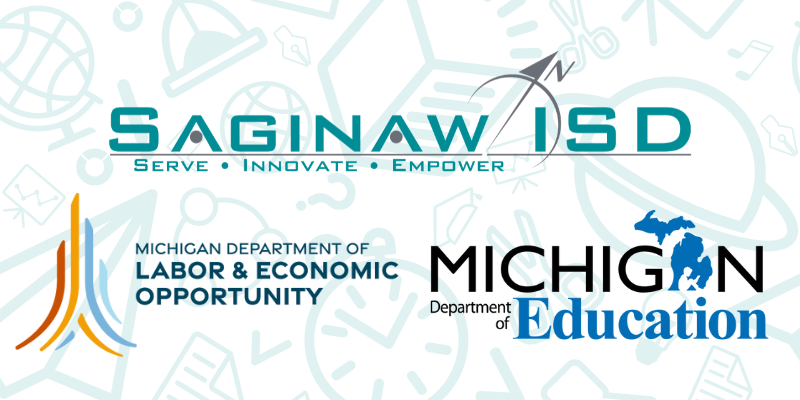 The Michigan Department of Education (MDE) has joined the Michigan Department of Labor and Economic Opportunity (LEO), school districts in Saginaw County, Saginaw Valley State University, and the U.S. Department of Labor (USDOL) to establish a registered apprenticeship program to develop highly skilled educators in Michigan.
Registered apprenticeships for educators are a new route for those with a passion to serve children as teachers to master their craft while they work in the classroom and are mentored by veteran teachers.
MDE will begin to build the apprenticeship model with stakeholders in intermediate and local school districts and post-secondary educator preparation programs, along with USDOL and LEO. A variety of post-secondary institutions have expressed support to work with MDE, along with the Michigan Education Association (MEA) and AFT Michigan.
Registered apprenticeships are an industry-driven, high-quality career pathway in which employers can develop and prepare their future workforce, and individuals can obtain paid work experience, and can receive progressive wage increases, classroom instruction, and a portable, nationally recognized credential. Registered apprenticeships are industry-vetted and approved and validated by the U.S. Department of Labor and a state apprenticeship agency, which in Michigan is LEO.
Michigan's registered apprenticeship program for educators will use a residency-based model targeting various pools of candidates:
Students interested in pursuing a State of Michigan teaching certificate

Current school district support staff

Current school district stakeholders, such as community volunteers

Career changers
Registered apprentices "earn while they learn"; they take college coursework to become a teacher at the same time that they work in classrooms in a variety of roles, as they progress to the role and goal of classroom teacher.
College courses are paid for by the employing school that can take advantage of a variety of federal, state, and local funding streams to offset the employer's costs. Wrap-around services are also provided to the apprentice as needed.
In some instances, an apprentice may come in with prior knowledge and experience, which is taken into consideration and applied to the process. Apprenticeships are often a game changer that levels the playing field for people who may have always wanted to become teachers but lacked the resources and supports. This increase in access to the profession, without lowering standards for entry, often results in more diverse workforces that better reflect the communities that teachers serve.
The U.S. Department of Labor (USDOL) and U.S. Department of Education (USED) issued a joint announcement in August that encouraged states to establish a registered apprenticeship program for teaching and to increase collaboration across workforce and education systems.
The Council of Chief State School Officers (CCSSO), the American Federation of Teachers (AFT), the National Education Association (NEA), and the National Governors Association (NGA) have each announced their support of the USDOL and USED announcement.
Michigan's program is expected to have its first group of apprentices in the 2023-24 school year.
Information comprised and provided by the Michigan Department of Education.
TEACHER REGISTERED APPRENTICESHIP TERMS
| TERM | DEFINITION |
| --- | --- |
| Apprentice | An individual who is employed to learn an apprenticeable occupation and is registered with a sponsor in an approved apprenticeship program. |
| Apprenticeship Committee | (1) Joint Apprenticeship and Training Committee, composed equally from management and labor; (2) where no employee association (union) exists, a committee established by the sponsor to administer the sponsor's apprenticeship program. |
| Apprenticeable Occupation | A skilled trade(s) or craft(s), which has been recognized by the United States Department of Labor, Office of Apprenticeship, Training, Employer, and Labor Services (OATELS). |
| Department of Labor (DOL) | The United States Department of Labor serves as the oversight body to the Bureau of Apprenticeship and Training. |
| Employer | Any person, plant, firm, facility or organization employing an apprentice, whether or not a party to the apprenticeship agreement with the apprentice. |
| Journey Worker | An individual who has sufficient skills and knowledge of a trade, craft or occupation, either through formal apprenticeship or through practical on-the-job experience, to be recognized by a state or federal registration agency and/or an industry as being fully qualified to perform the work of the trade, craft or occupation. |
| On-The-Job Training (OJT) | Tasks learned on-the-job in which the apprentice must be proficient before a completion certificate is granted. OJT makes up the majority of an apprenticeship program, approximately two thousand (2000) hours per year. |
| RAPIDS | Registered Apprenticeship Partners Information Data System |
| Registered Apprenticeship Program (RAP) | A plan containing all terms and conditions for the qualification, recruitment, selection, employment and training of apprentices, including the requirements for a written apprenticeship agreement between the apprentice and the sponsor. |
| Related Instruction | Classroom and other forms of instruction (theory) to reinforce the on-the-job training. The related instruction can be provided during working hours or during non-working hours. Related instruction equals one hundred eighty (180) per year. |
| RTI Apprenticeship Agreement | A written agreement between sponsor and apprentice that establishes the terms of the apprenticeship and that has been registered with the registration agency. |
| Sponsor | Any employer, plant, firm, facility association, committee or organization operating an apprenticeship program and in whose name the program is or is to be registered. |
| Standards | The document that is developed for operating an apprenticeship program and that is registered with the appropriate registration agency. |
FREQUENTLY ASKED QUESTIONS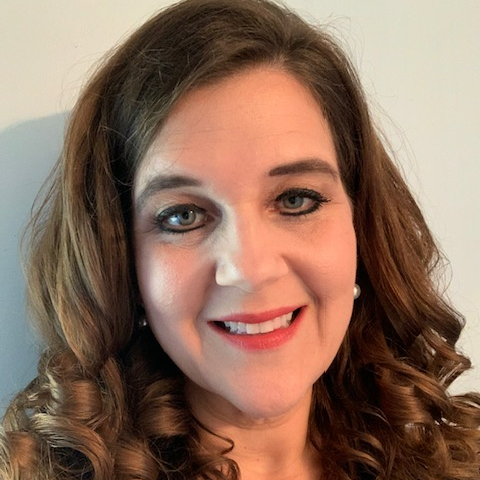 JENNY GENO
Executive Director of Career & Technical Education
Email: jgeno@sisd.cc
Phone: 989-399-7466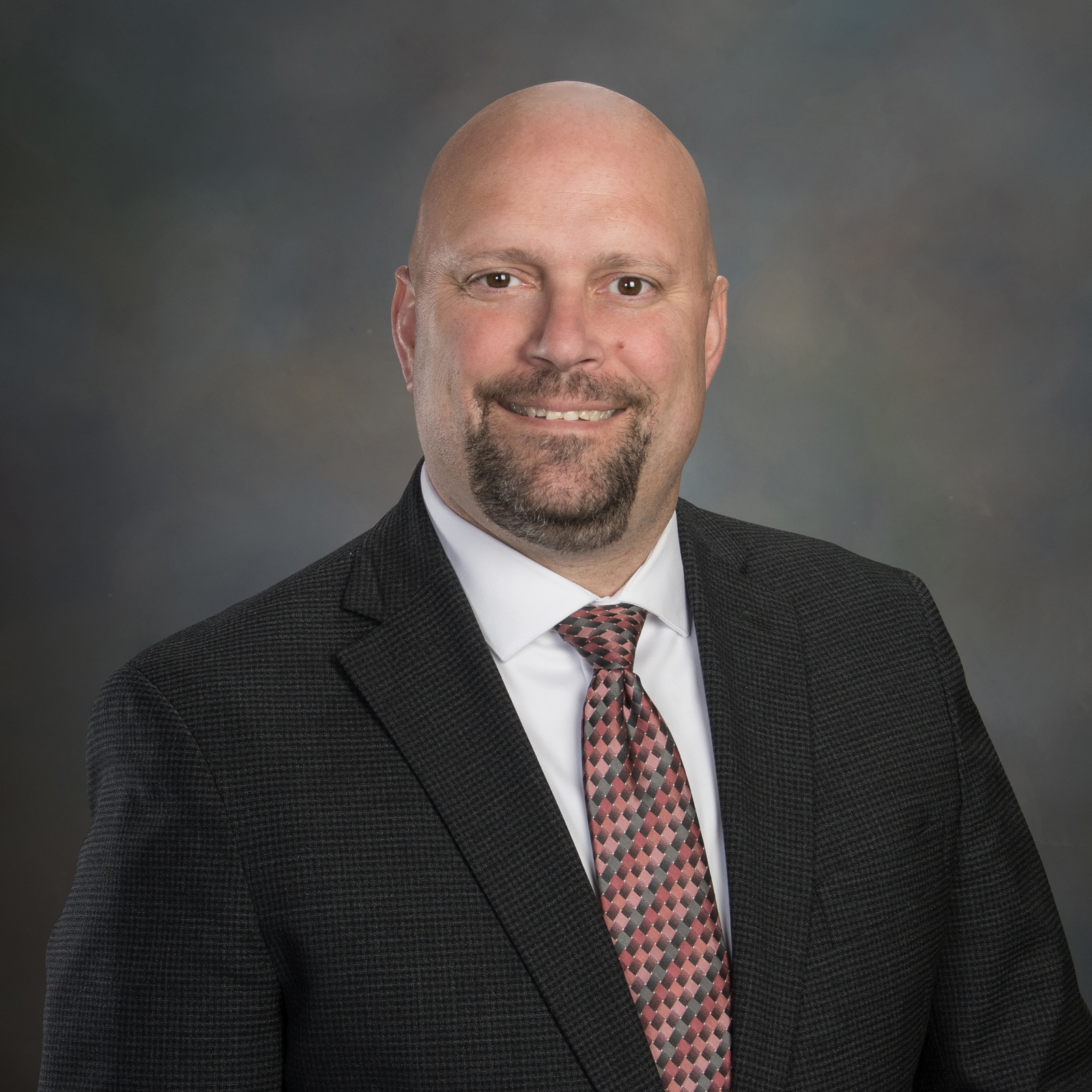 VIC BUGNI
Executive Director of Instructional Services
Email: vbugni@sisd.cc
Phone: 989-399-7417