Saginaw Intermediate School District continued its "Opening Day" celebrations on August 16, 2022. During the event, we also hosted a "Years of Service" employee recognition ceremony with our M.G. Millet Learning Center Staff and provided an outdoor luncheon. Saginaw ISD honored employees for every five years of service they have completed, including an additional group to make up for COVID-19 cancellations.
A total of 31 Millet Learning Center employees received a certificate and pin for their dedication to Saginaw ISD with a combined 405 years of service. "Saginaw ISD is incredibly privileged to have such passionate employees on our team to serve our community and students," said Coty Kuschinsky, Saginaw ISD Chief of Staff.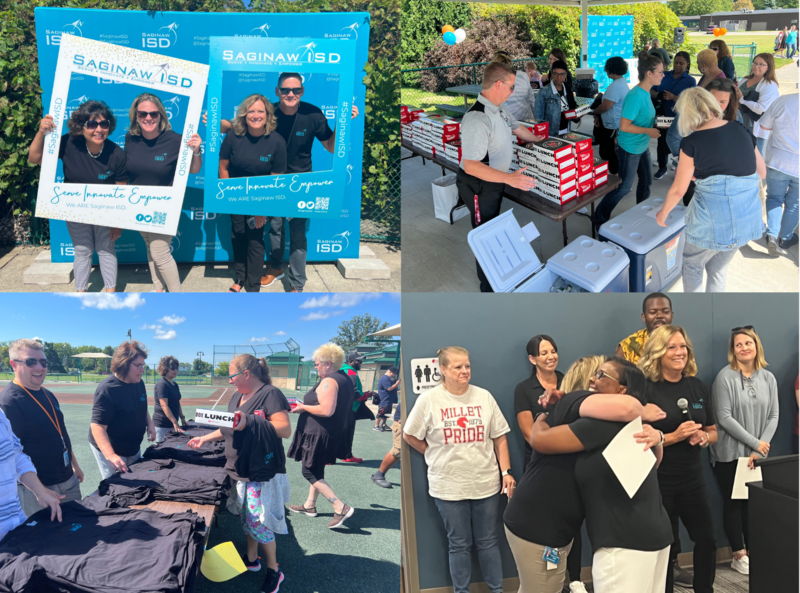 Saginaw ISD will continue to host "Opening Day" events throughout the remainder of August, including ceremonies for the Special Education Ancillary Staff and Transitions Center.
Staff recognized are as follows: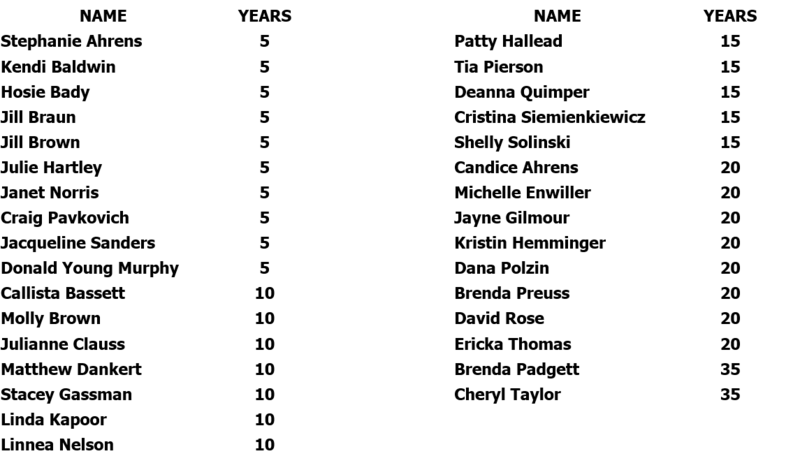 About M.G. Millet Learning Center
Melvin G. Millet Learning Center provides individualized educational programs and services to address the unique needs of Saginaw County students with low incidence handicaps in a welcoming school atmosphere. The diverse population includes approximately 270 students (ages three through 25) with moderate-to-severe performance challenges. These are expressed either individually or in combination by cognitive, physical, or health impairments or autism.
Support services at Millet Learning Center are as comprehensive as may be experienced in clinical health care settings, but within a school, atmosphere to accomplish an educational mission. Professional support staff includes nurses, occupational therapists, physical therapists, speech therapists, and social workers. For better health, all classrooms participate in an instructor-led adaptive physical education program that includes the use of a gymnasium and a fully accessible outdoor play and learning center. Nutrition is assisted by a complete food service program that offers a full range of dietary options.