Saginaw Intermediate School District would like to recognize Tess Quarles (Head Start Family Service Advocate) and Betty Baber (Head Start ERSEA Manager) for organizing the Portage Project's Family Service Credential training for the following staff members: Anna McCollum, Heidi Lindner, Jenna Ritter, Laurie Winke, Ollie Johnson, Savannah Price, Shadena Shipman, and Ti'Airus Foote. Betty Baber shared, "Tess Quarles and I would like to thank our staff participants for being active members in our training. We treasure their contributions and time with us, and we hope they have come away with some beneficial information that they can use throughout their career with Head Start and beyond."
Trained staff will be implementing the Portage Project's five core values:
Strength-Based – focusing on the strengths of children, families, and staff to build relationships and guide intervention

Ecological – considering the larger environmental context in which children, families, staff, and programs exist as we carry out our work

Family-Centered – families guide the work we do and are the primary decision-makers

Relationship-Based – All learning occurs within the context of relationships. The path to our most effective work is through relationships, and these relationships support us personally and professionally.

Reflective – taking time to think individually and collectively about our work with families and each other enhances the quality of what we do, and how we feel, and influences our interactions.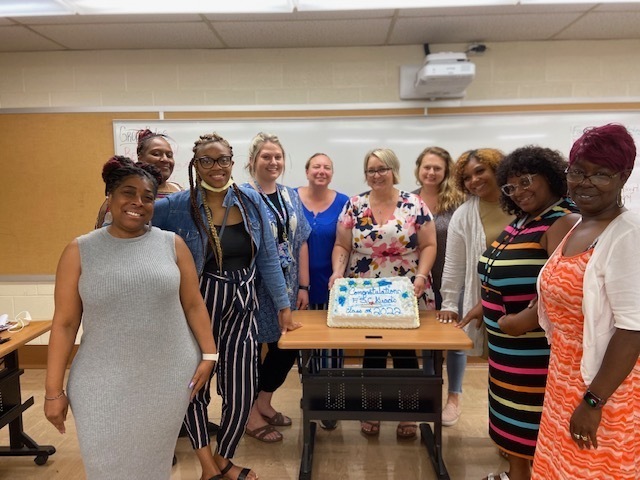 About Saginaw Intermediate School District
Saginaw Intermediate School District (SISD) is an educational service agency that provides effective and innovative leadership, services, resources, and programs throughout Saginaw County. Saginaw ISD serves 12 local school districts, six public school academies, and 22 non-public schools, with a total enrollment of approximately 26,000 students. Public school districts supported include: Birch Run Area Schools, Bridgeport-Spaulding Community School District, Carrollton Public Schools, Chesaning Union Schools, Frankenmuth School District, Freeland Community School District, Hemlock Public School District, Merrill Community Schools, Saginaw Public School District, Saginaw Township Community Schools, St. Charles Community Schools, and Swan Valley School District. Saginaw ISD provides career and technical education, early childhood, finance, human resources, instruction, pupil accounting, special education, technology, and transportation services. In addition, SISD operates multiple educational programs to meet the unique needs of students ages birth to 26 across Saginaw County, including: Hartley Outdoor Education Center, Head Start/Early Head Start and Great Start to Readiness Programs, Great Lakes Bay Early College, Saginaw County Juvenile Detention Center School, and Special Education Center Programs. Learn more about Saginaw ISD by calling (989) 399-7473 or visiting www.sisd.cc