Skyward Honors Saginaw Intermediate School District's Fayerene Meeks with 2023 National Leader in Excellence Award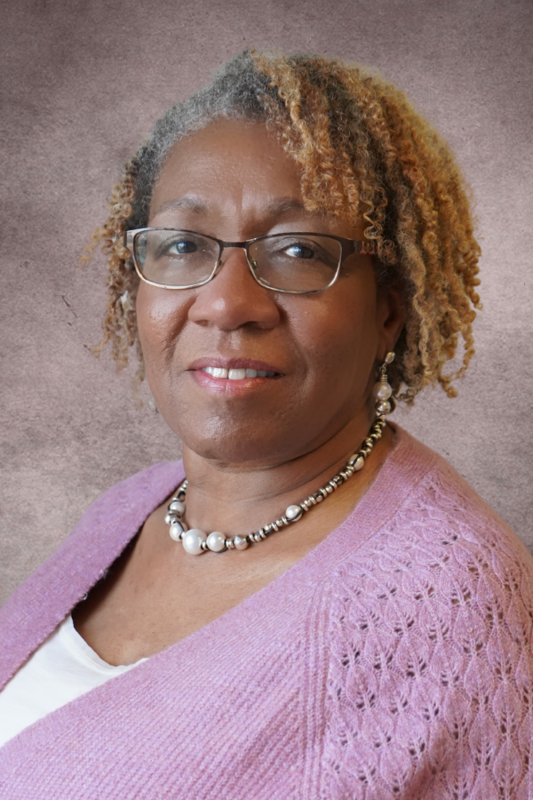 Saginaw Intermediate School District's (Saginaw ISD) Software Supervisor, Fayerene Meeks, was recently named one of Skyward's 2023 National Leaders in Excellence. Skyward is a service that offers financial management and human resources software for schools and municipalities that Saginaw ISD utilizes to serve 10 Saginaw County school districts and three in Midland County. Skyward's Leader in Excellence award honors the success Ms. Meeks experiences when using the program while inspiring others with new ideas and initiatives. "Fayerene has always been an integral team member of the Saginaw ISD and how we serve our community. Her consistent dedication for more than 47 years and drive for excellence are reasons why she is more than deserving of this award. We couldn't be more proud or lucky to have her," said Executive Director of Human Resources Andrea Wise. During their international conference, Skyward is hosting an award ceremony to honor Ms. Meeks and winners in other categories in the first week of March in St. Pete Beach, Florida. "I am thankful and honored the Saginaw ISD felt that I would be a great representative of them in receiving this award and entered my name for it. I think for the ISD, this shows that we strive for excellence, put kids first, and provide excellent service to our districts," Meeks said.
Fayerene Meeks Biography
Ms. Meeks started at Saginaw ISD in 1975 as a media shipping clerk and, over the years, held several positions, each taking on expanded responsibilities while becoming a building block of the organization. She has worked in many roles, including head shipping clerk, media center secretary, media booking clerk, and administrative assistant for the director of REMC/Technology, where she created tracking and billing databases. For over 25 years, Ms. Meeks has served as the Finance Software Supervisor, providing software support to 12 Saginaw and Midland County School Districts and one charter school. For nine of those years, Ms. Meeks worked to integrate Skyward's finance, human resources, and payroll software.
Ms. Meeks graduated from Buena Vista High School, attended Delta College for accounting and computer science courses, completed several certificate programs in database management, FileMaker, and Access, and is certified in Microsoft Office. A passion for reading software manuals and understanding the ins and outs of software programs led Ms. Meeks to teach community education computer courses in the evenings. In Ms. Meeks's downtime, she enjoys reading and spending time with family and friends, including her sons, DeAndrey and Roderick.
About Saginaw ISD
Saginaw Intermediate School District (SISD) is an educational service agency that provides effective and innovative leadership, services, resources, and programs throughout Saginaw County. Saginaw ISD provides career and technical education, early childhood, finance, human resources, instruction, pupil accounting, special education, technology, and transportation services. In addition, SISD operates multiple educational programs to meet the unique needs of students ages birth to 26 across Saginaw County, including: Hartley Outdoor Education Center, Head Start/Early Head Start and Great Start to Readiness Programs, Great Lakes Bay Early College, Saginaw County Juvenile Detention Center School, and Special Education Center Programs.
Saginaw ISD serves 12 local school districts, six public school academies, and 22 non-public schools, with a total enrollment of approximately 26,000 students. Public school districts supported include: Birch Run Area Schools, Bridgeport-Spaulding Community School District, Carrollton Public Schools, Chesaning Union Schools, Frankenmuth School District, Freeland Community School District, Hemlock Public School District, Merrill Community Schools, Saginaw Public School District, Saginaw Township Community Schools, St. Charles Community Schools, and Swan Valley School District.