The Happiness Advantage. #OrangeFrog @SaginawISD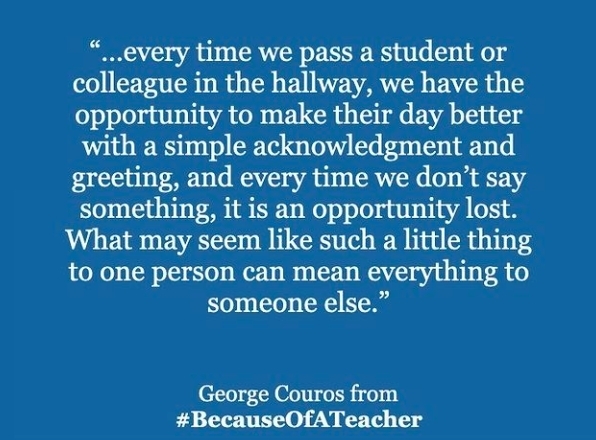 Join the CAN Council for a Ducky Derby and Family Fun Fest Monday, August 9-13th. Learn more in the flyer below. #DuckyDerby #FamilyFunFest #CANcouncil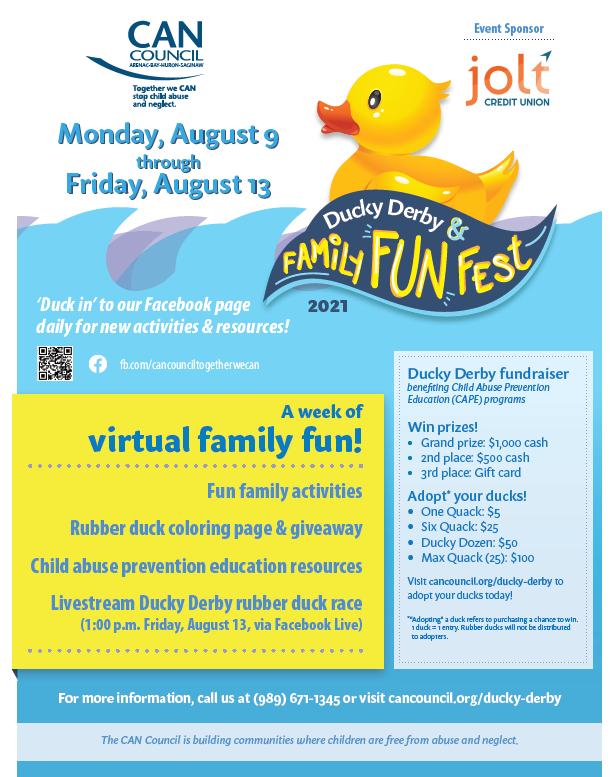 Learn, play, color, build, and make new friends at preschool! There are several preschool programs available throughout Saginaw County for parents/guardians to choose from. Enroll today:
http://www.saginawpreschool.org/
#SaginawISD #Preschool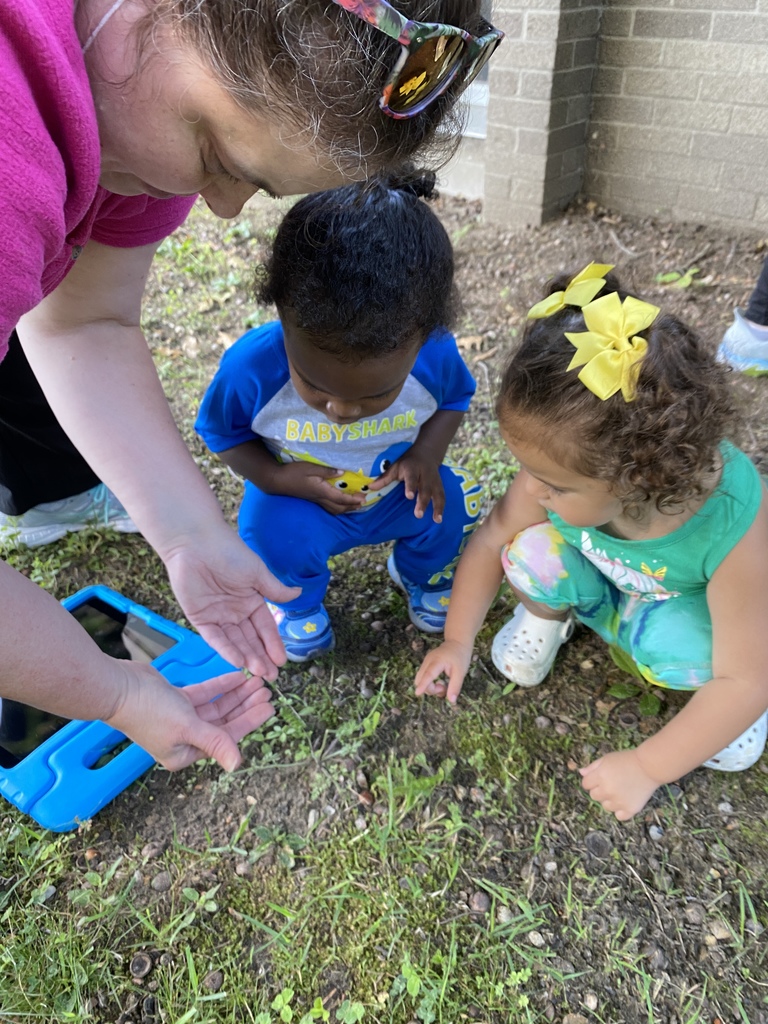 Are you ready for DEAR at the Zoo? Join the READ Association at the Saginaw Children's Zoo on Wednesday, August 25 from 10:00 a.m. - 3:00 p.m. for free books, literacy activities, animals galore, and so much more! Mark your calendars...see you there! 🐧📚🐒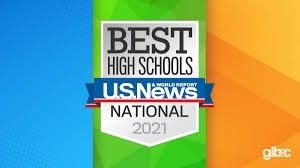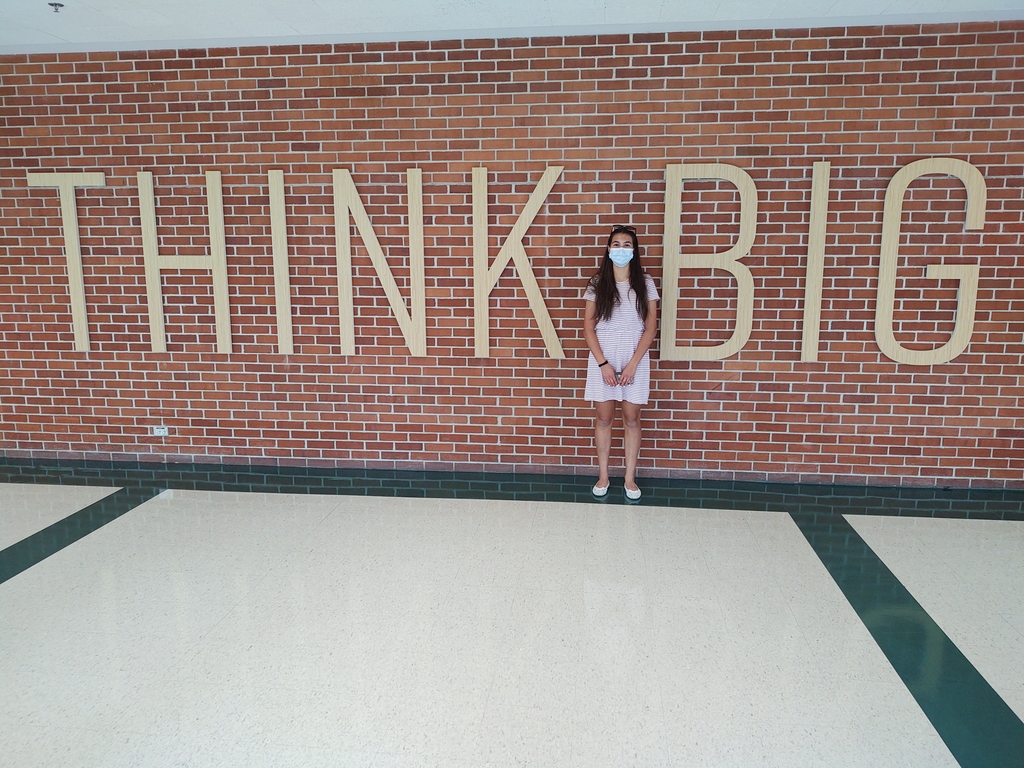 The Saginaw ISD was proud to partner with @SaginawArt to create a new piece to honor Mr. Melvin G. Millet. This piece will be on display in the newly renovated center!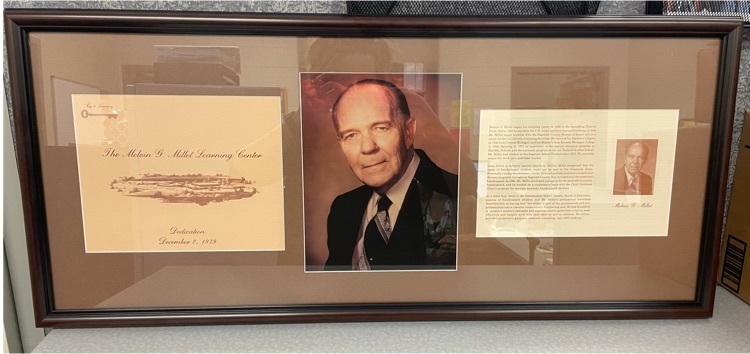 The Girl Scouts Heart of Michigan is hosting a FREE NATIONAL S'MORES DAY August 10th between 4-7 p.m. for girls of all ages & their families, living in Saginaw. Enjoy s'mores recipes, a scavenger hunt, STEM activities & more! EVENT LINK: facebook.com/events/2973577…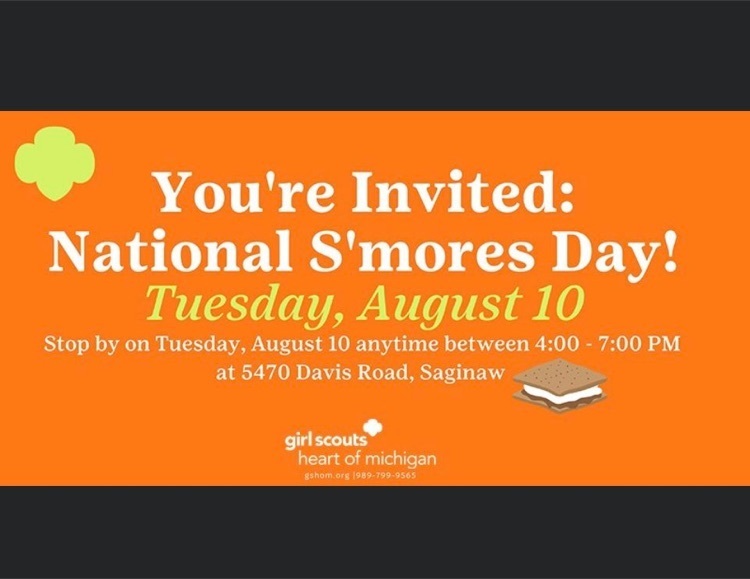 How cool. I was the recipient of two #RandomActsofKindness today, with three of my favorite things in the world: Words of affirmation, coffee, and chocolate. I love the #culture we are creating @SaginawISD! 🙂 #SaginawISD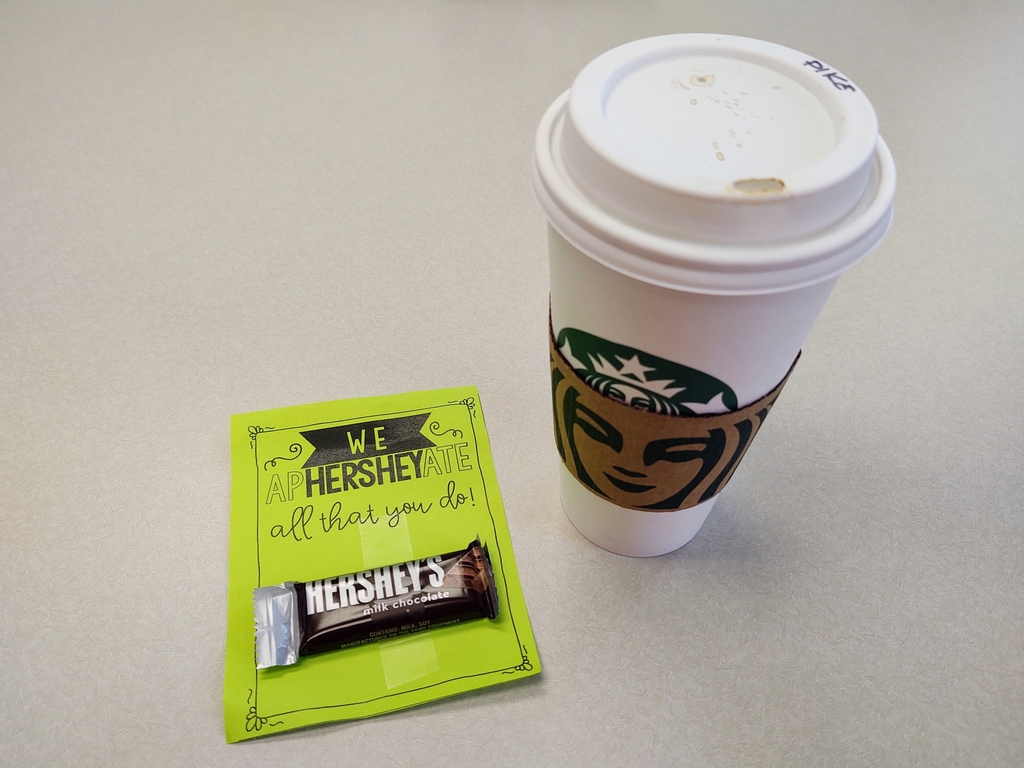 Hartley Outdoor Education Center is proud to announce the addition of a new Outdoor Classroom! #SaginawISD #Hartley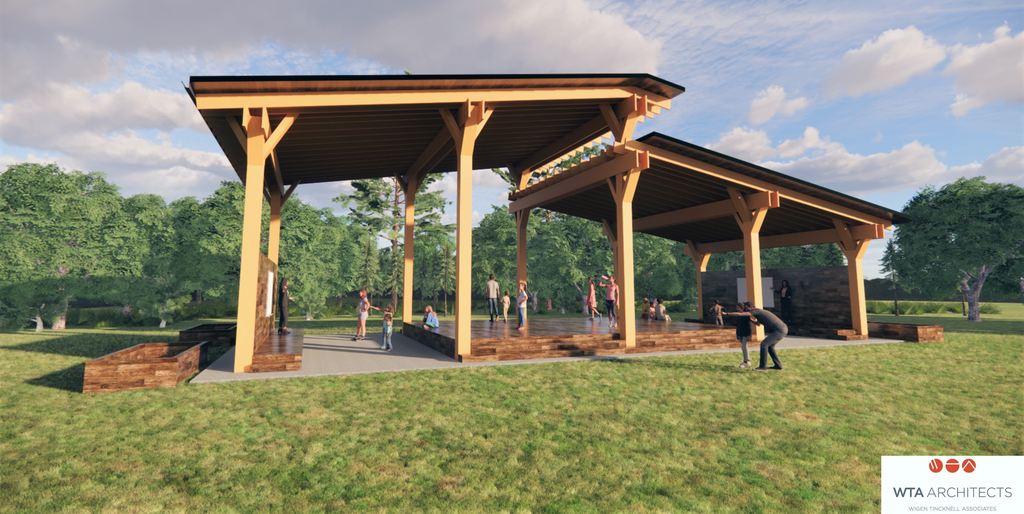 The Saginaw Township Police Department is hosting National Night Out, an annual event that aims to build & strengthen partnerships between police & their communities. The event is from 6-9 p.m. tonight at the Saginaw Township Soccer Complex.
https://t.co/yzeSGNeh98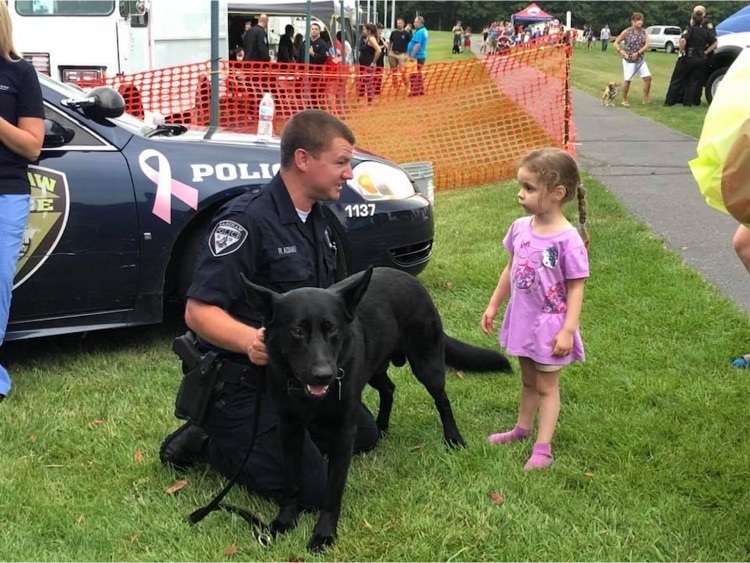 The Healthy Bodies, Healthy Minds program is excited to host a StoryWalk at the Center Courts rail trail today from 3:00 to 3:30 pm Please join us for a walk while reading a book with special guest Allie Nye. Come join us as we walk and read about being healthy. #SaginawISD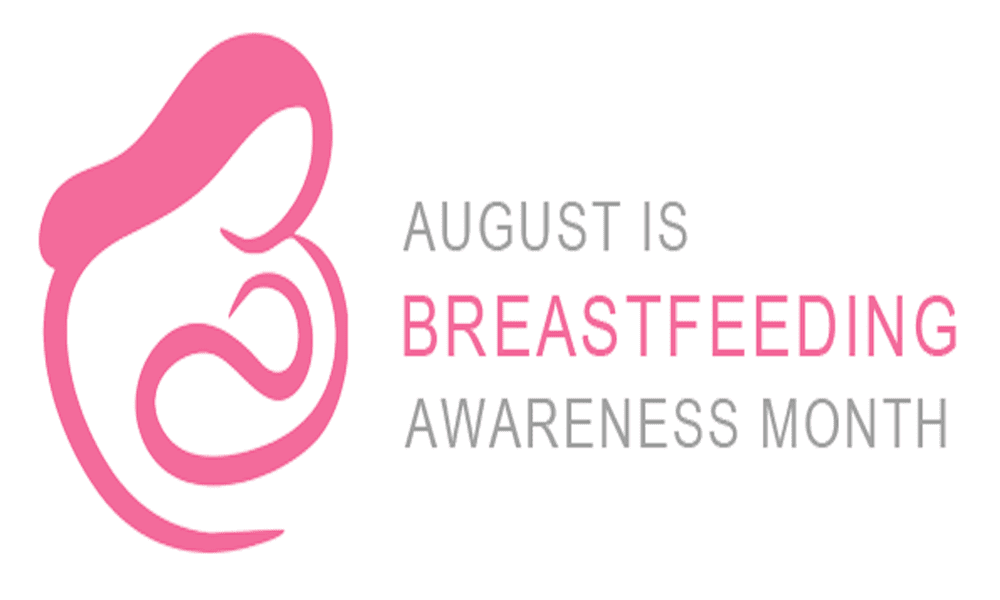 Saginaw ISD preschool programs prepare children to be successful in kindergarten and throughout life. Enroll today:
www.saginawpreschool.org
#SaginawISD #Preschool #SaginawCounty

We are proud of our Early Childhood Parent Leader, Tamara Tucker, for representing Saginaw county and the Saginaw ISD during a parent panel discussion on the topic of Engage, Empower, & Empathize with Families during our state's Home Visiting Health Equity call. #SaginawISD

A new public library service for families, called "TALK: Text and Learn for Kindergarten," will help build early literacy skills for young children, the Library of Michigan announced today. TALK sends two text messages each week suggesting early literacy activities that parents and caregivers can easily incorporate into daily routines with their children. The service also notifies parents of free activities and services at their local public libraries. TALK is available to parents and caregivers in Michigan with children ages 5 and under. Parents can sign up by texting TALK to 75547 or visiting
www.texttolearn.com
.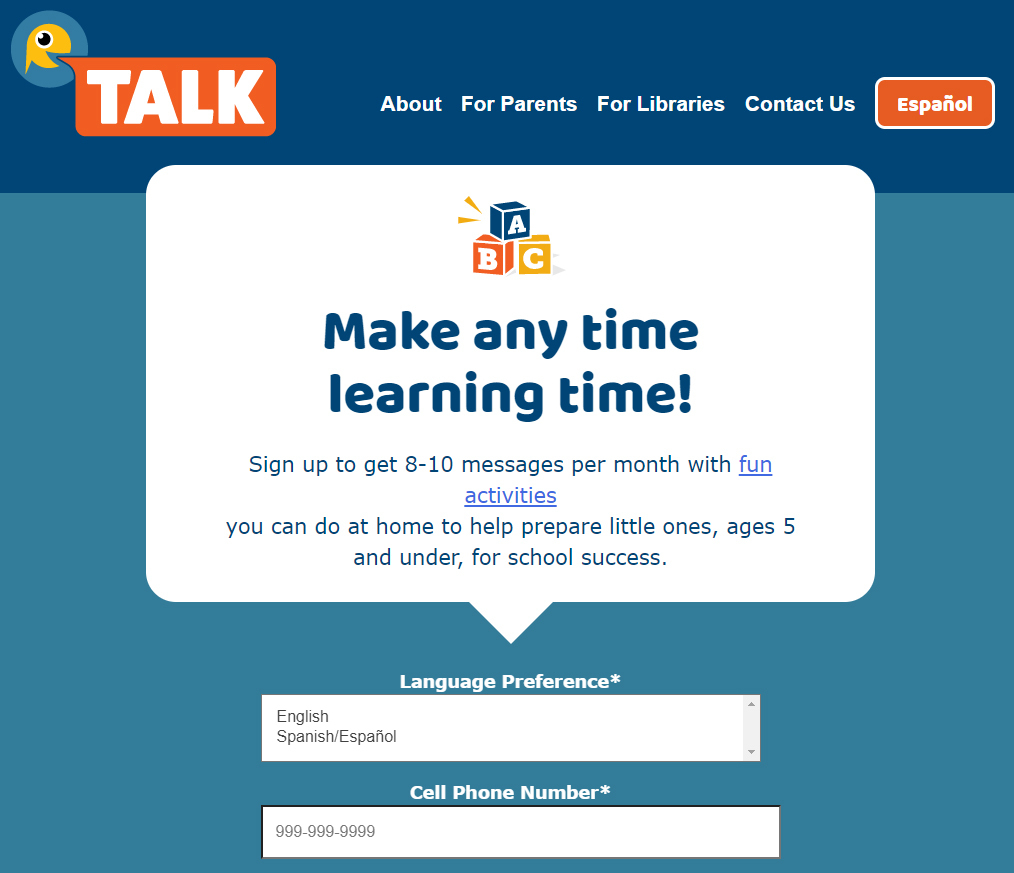 The Great Start Family Fun Guide for August is out! Take a look:
https://conta.cc/3rGLG24
#SaginawISD #GreatStartSaginaw #saginAWESOME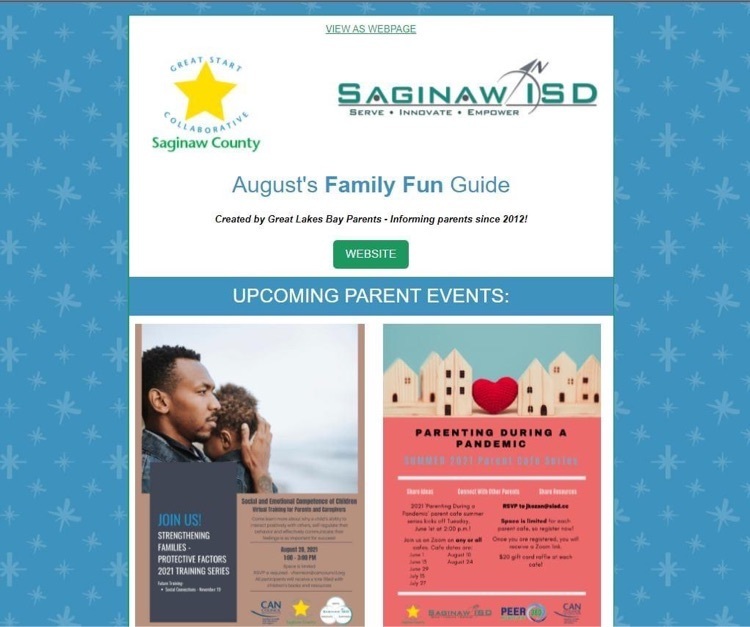 Lights on top, prepare to stop! Lights in the middle, slow down a little. Lights at tracks, please stay back. Follow bus traffic laws to keep kids safe. #StopForTheBus #SaginawISD #BusSafety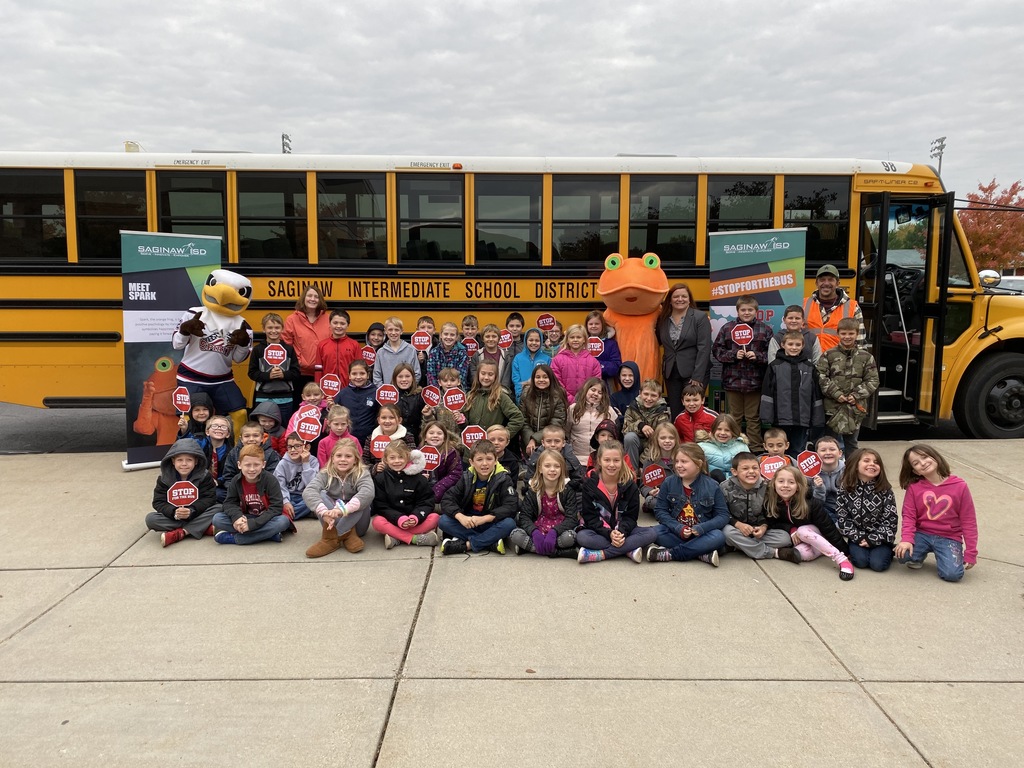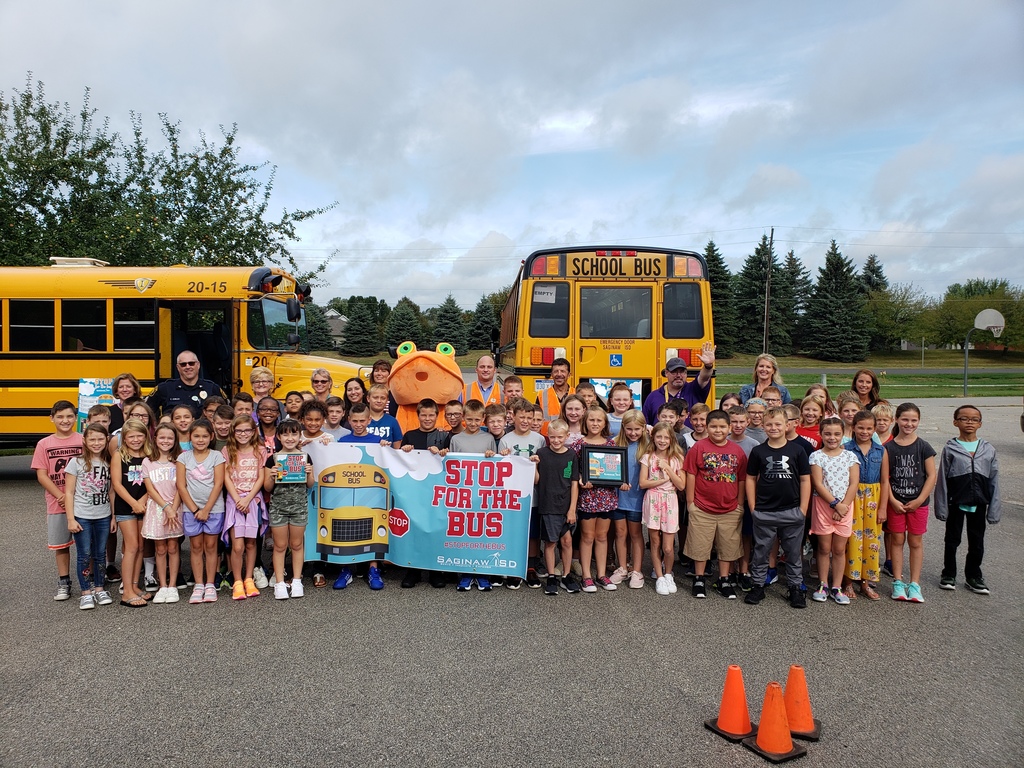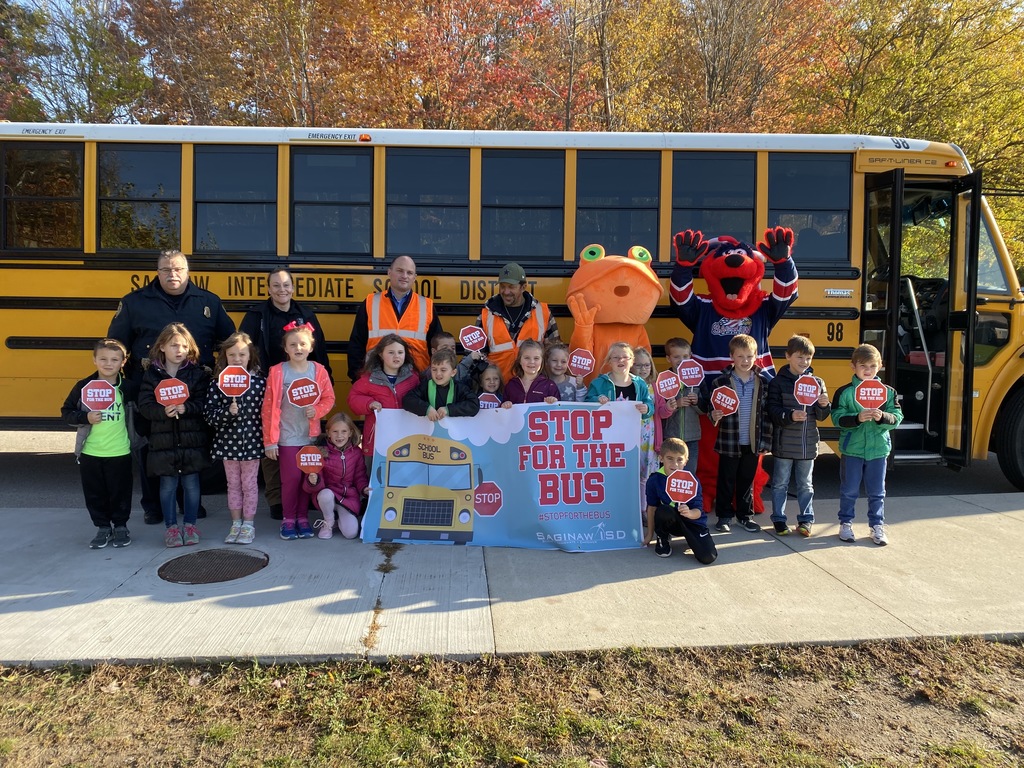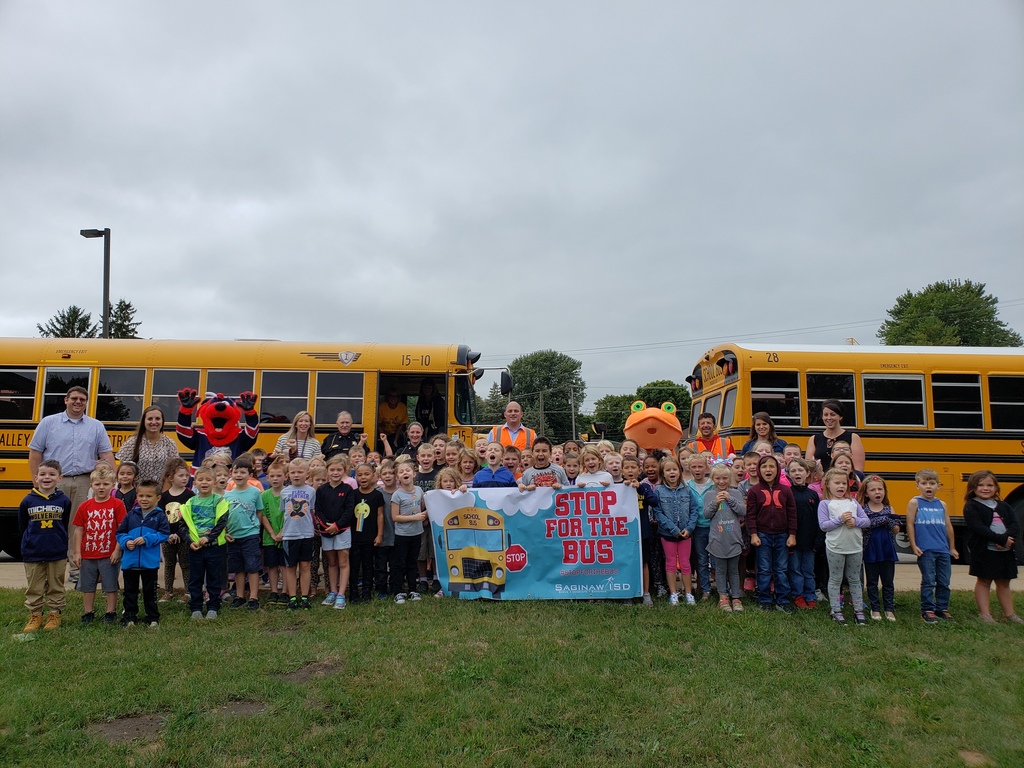 In support of Michigan's Top 10 Strategic Education Plan to increase the number of certified teachers in critical shortage areas, MDE is excited to announce the Welcome Back Proud Michigan Educators campaign. Here's what you need to know:
https://bit.ly/3i7tv20
#MDE #SaginawISD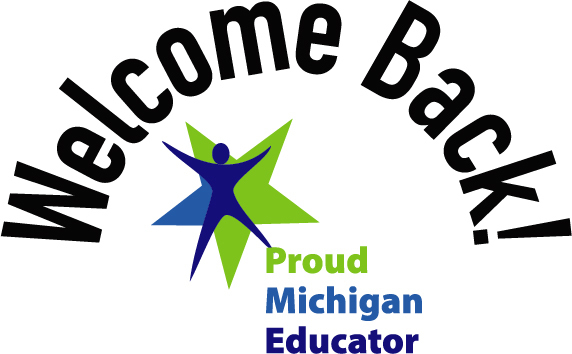 Ducky Derbies are fun for the entire family! Join the CAN Council for a Ducky Derby and Family Fun Fest Monday, August 9-13th. Learn more in the flyer below. #DuckyDerby #FamilyFunFest #CANcouncil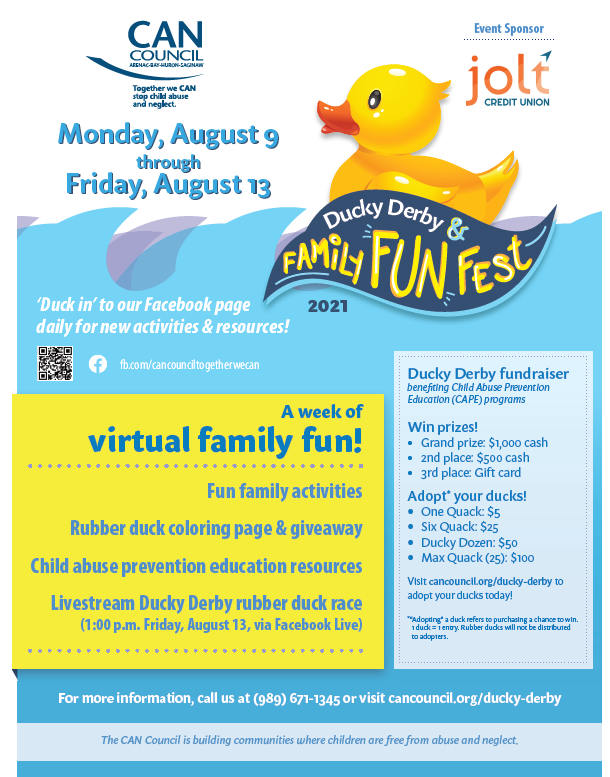 STEM@SVSU is pleased to invite you and your families to the 7th annual Dow Science and Sustainability Education Center (SSEC) Poster Symposium, held at Saginaw Valley State University on August 5th from 4:30 - 6:00 pm.