Congratulations to Erin Senkowski, Exec. Director of Special Education, on successfully completing this year's Leadership Saginaw cohort. Leadership Saginaw's Class of 2020 partnered with Hartley OEC to raise funds for the development of an Outdoor Classroom Pavilion. #SaginawISD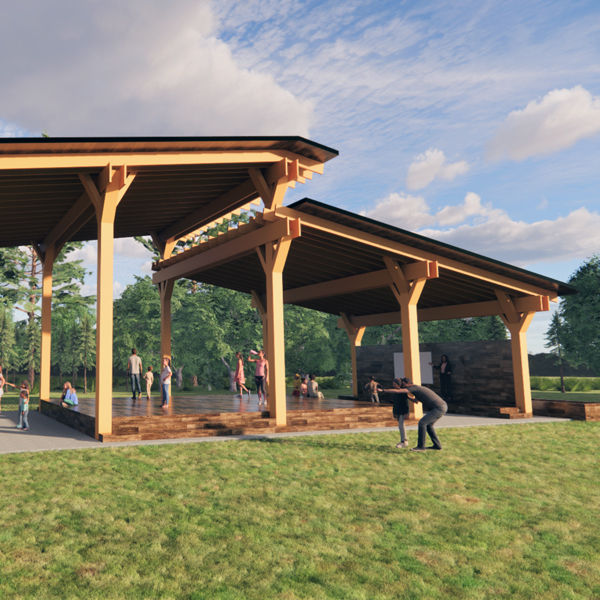 There are still sessions available to attend!!!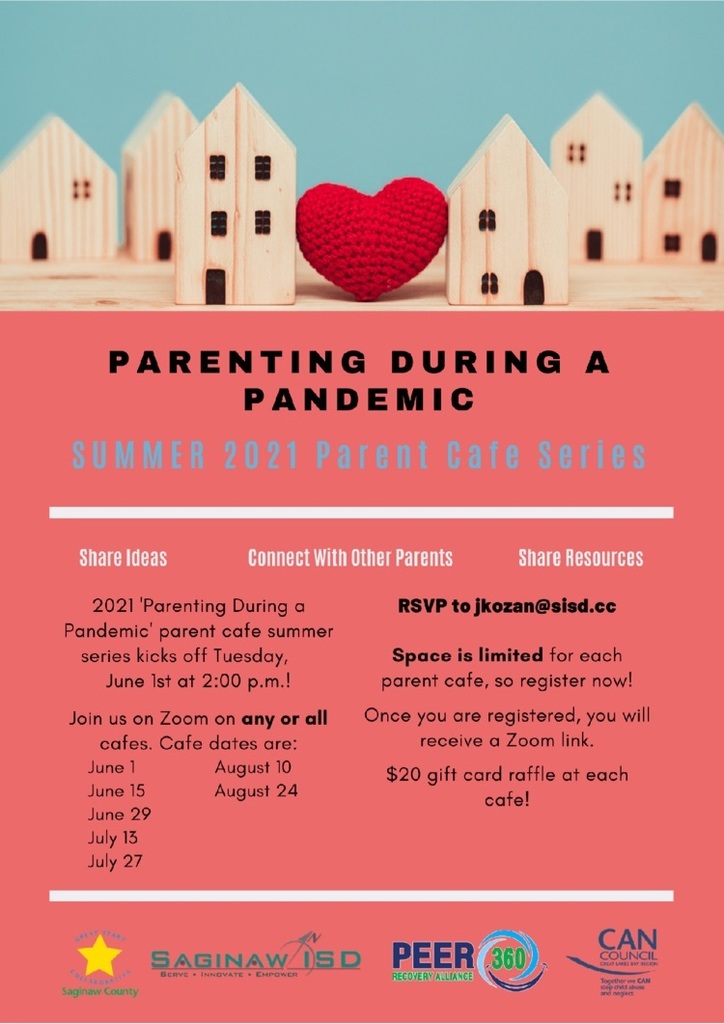 How far will your Hartley Outdoor Education Center swag travel this summer? My T-shirt travelled with me all the way to Copper Country in Copper Harbor, MI. for the MAISA State Superintendent's conference! @HartleyOEC @SaginawISD #SaginawISD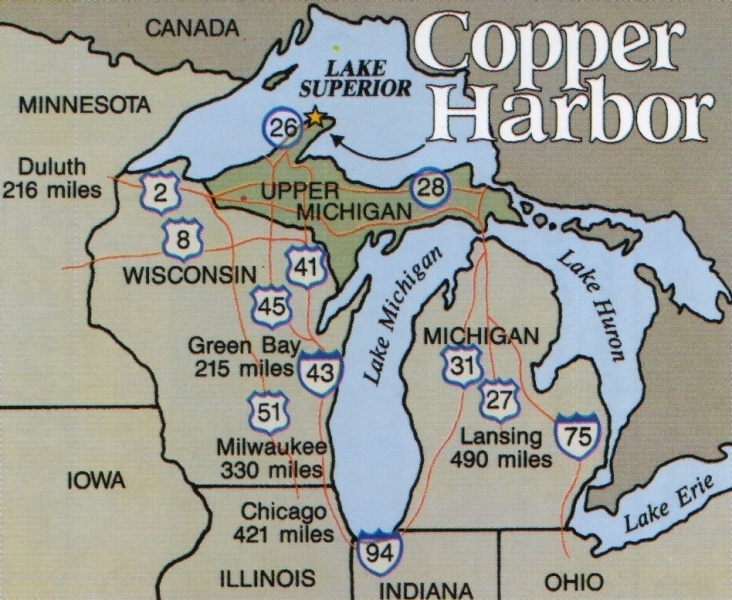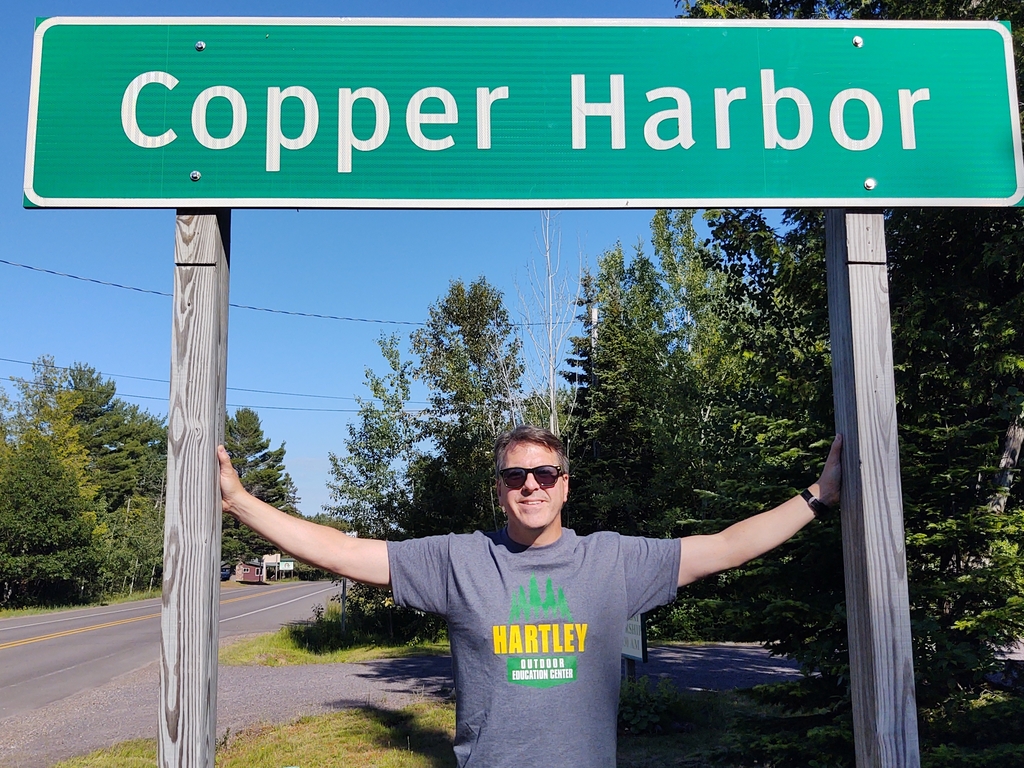 @Saginaw ISD Head Start / Early Head Start had a great time recruiting and helping with Saginaw Light Up the City at Merrill Park Elementary on July 7! #SaginawISD #LUTC #ConsumersEnergy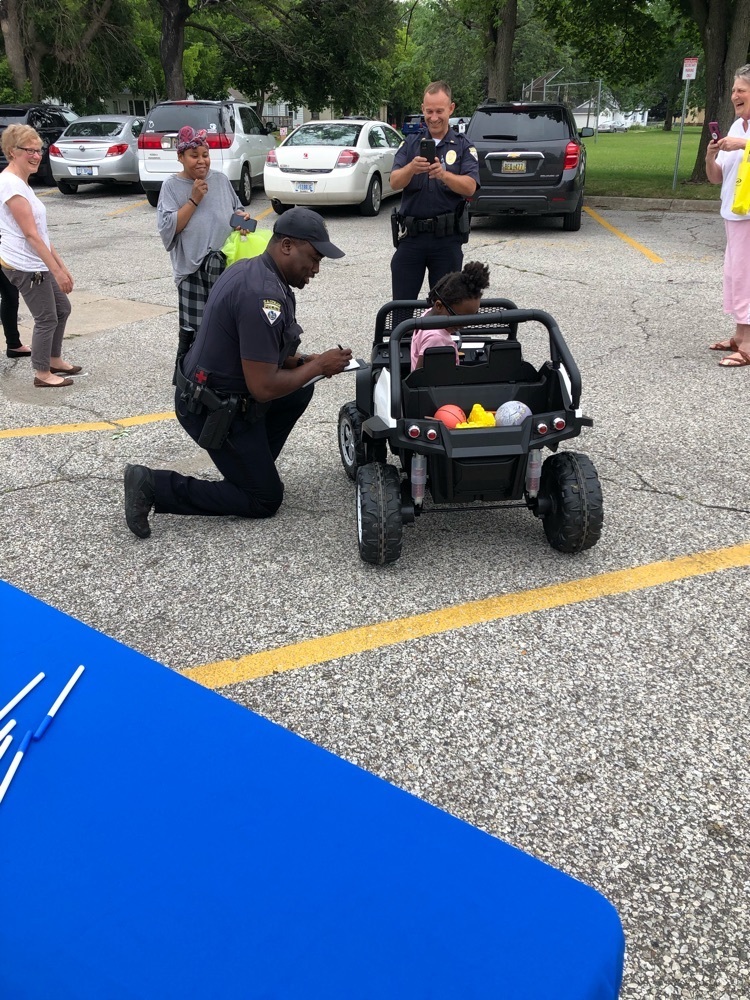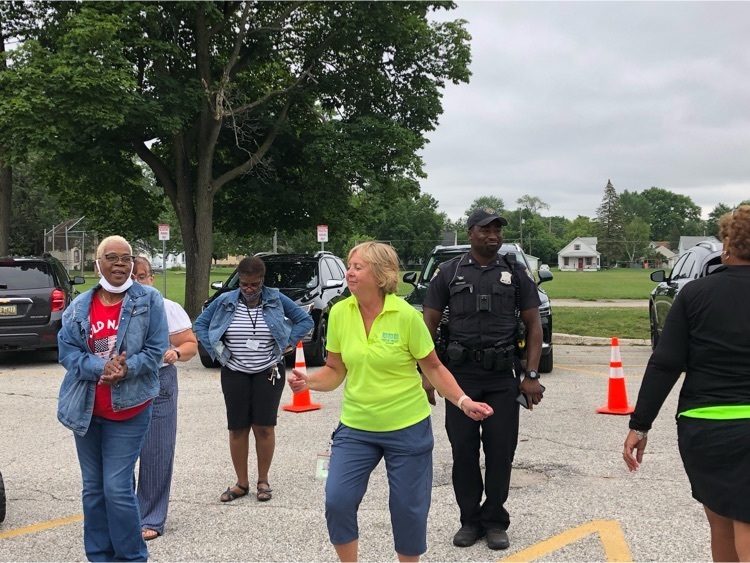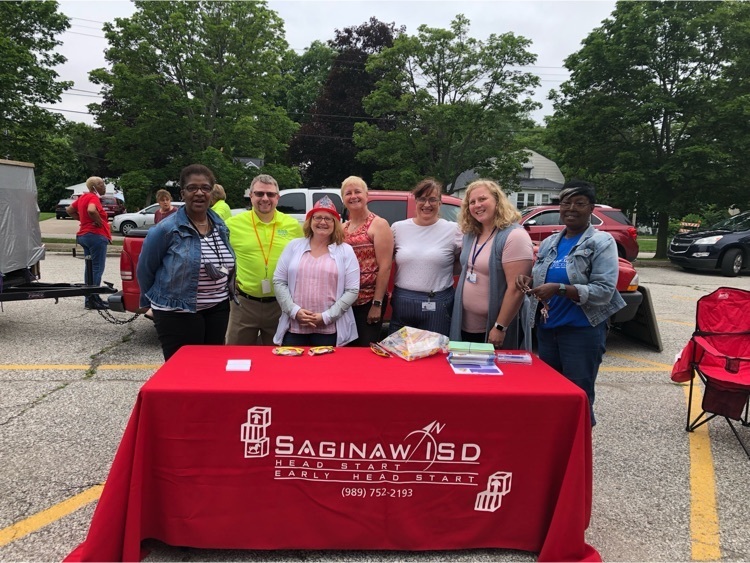 Genesee, Saginaw districts get another $20 million in Head Start funding
https://bit.ly/3dQolF6
(article by: MLive) #SaginawISD #HeadStart #EarlyChildhood #Preschool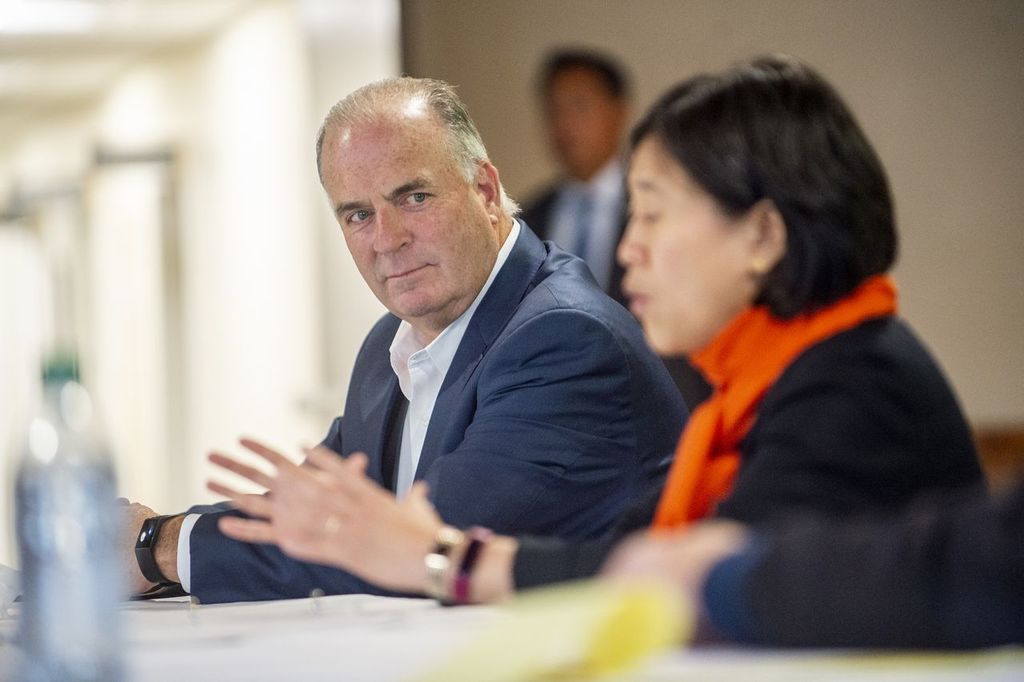 Lots of progress and lots colors! Some of these spaces are new while others are re-imagined! Can't wait for everyone to see it!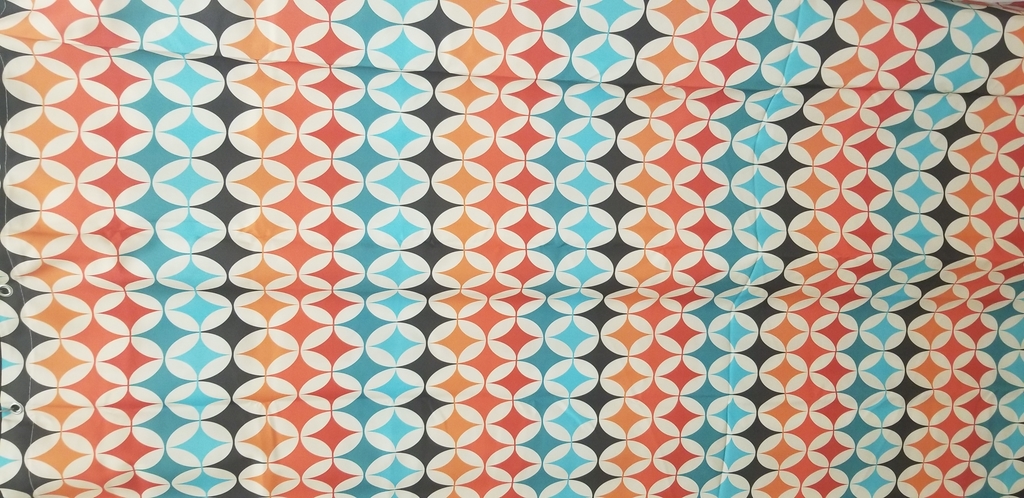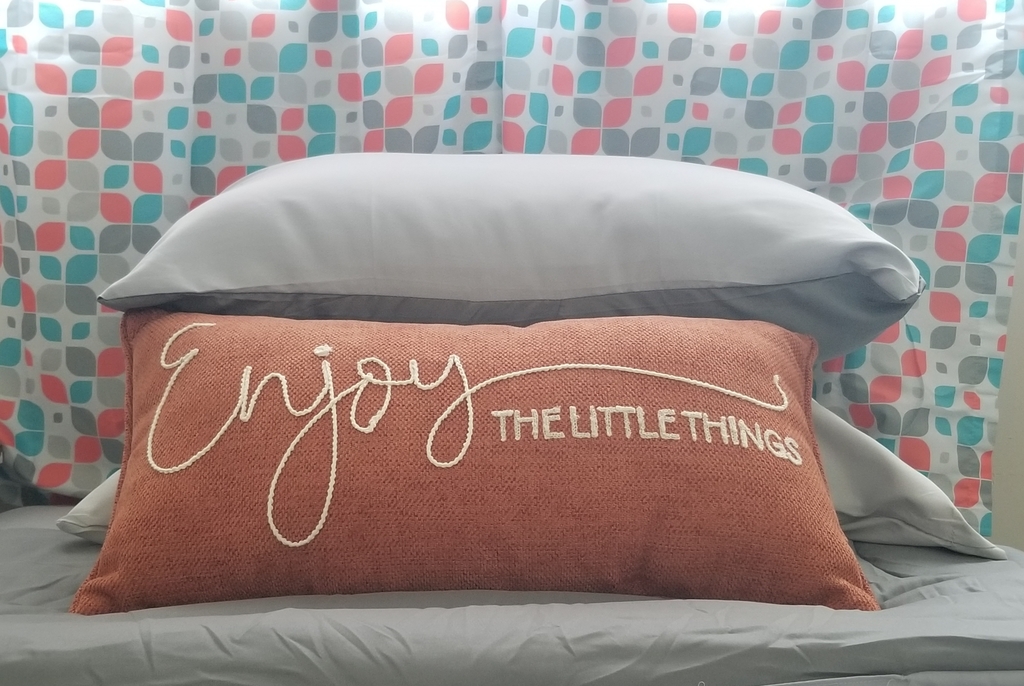 Great Lakes Bay Early College won $1,000 for participating in the Dash for Cash FAFSA incentive program sponsored by the Michigan College Access Network! Thank you to this year's graduating class (students/parents) for a 23% increase in completing the FAFSA application last year.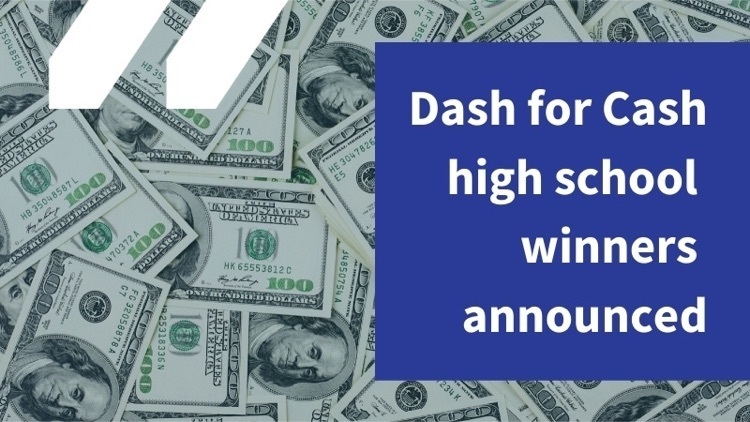 Interested in following school and education news? Text SAGINAWISD to 22828 to subscribe to Saginaw ISD newsletters and media announcements or download the Saginaw ISD app to your mobile device. #SaginawISD #News #SISDproud #saginAWESOME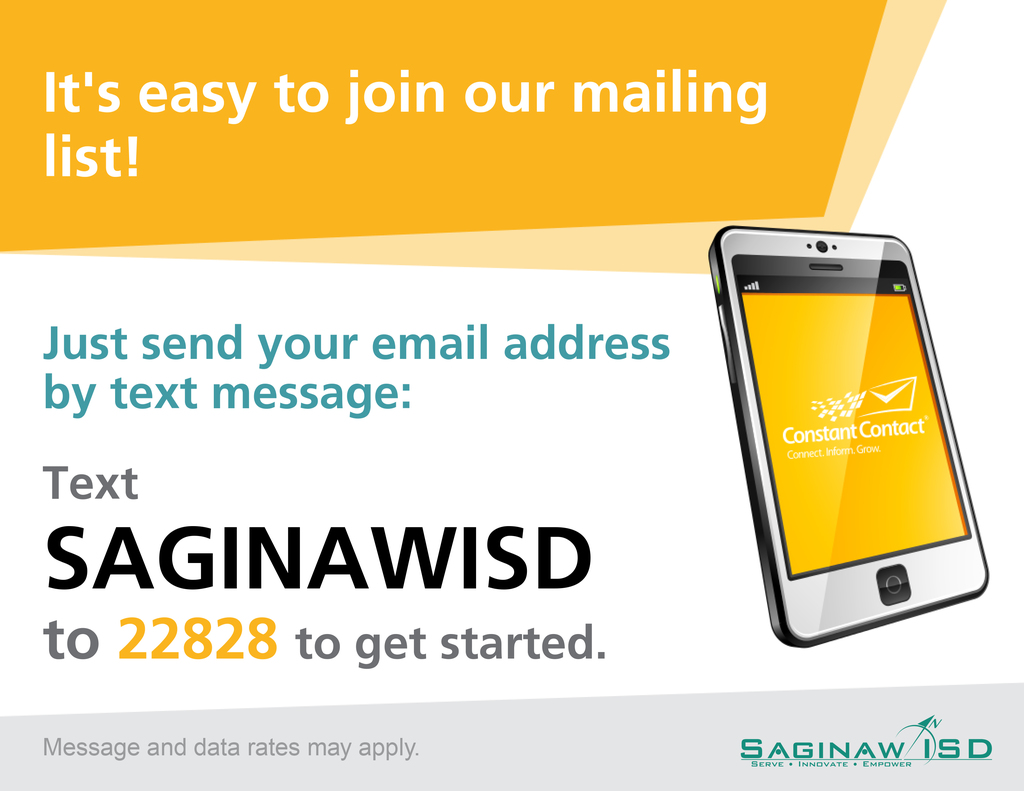 Great Start to Quality Eastern Resource Center, in partnership with Saginaw ISD, has been awarded a grant on behalf of Ingham ISD. Funds support the continuation of providing high-quality early learning and developmental programs to families and licensed child care and preschool providers throughout Michigan's Eastern Region while also expanding services into Genesee County. Learn more:
https://www.sisd.cc/article/489012
#SaginawISD #GSQ #ChildCare #Preschool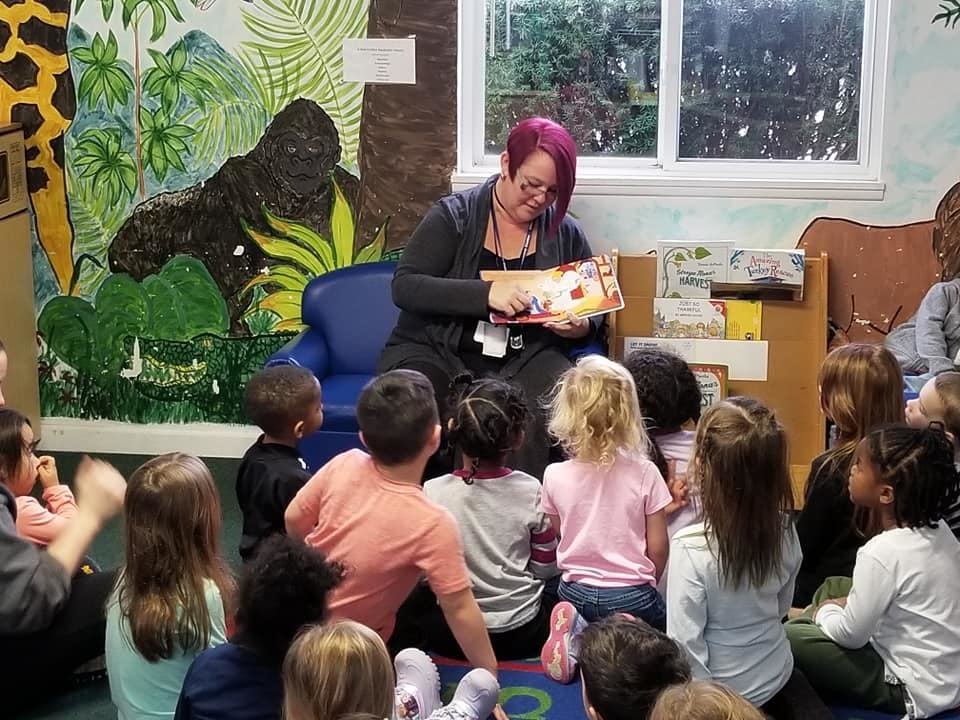 Happy Independence Day! 🇺🇸 #SaginawISD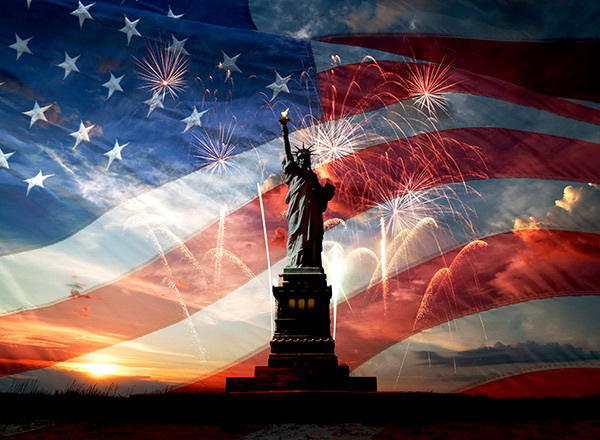 Check out our new website! It delivers authentic, real-time content, and is super user-friendly. Explore:
www.sisd.cc
#SaginawISD #Website #SISDproud #saginAWESOME

The Great Lakes Bay Early College is enrolling students for the 2021-2022 school year. If you are interested in learning more about the Early College Program, please attend the next information session via zoom on Thursday, July 8th at 6:00 pm. Please visit our website for more information.
https://www.sisd.cc/great-lakes-bay-early-college
#SaginawISD #GLBEC #Early College

The City of Saginaw was the 2019 recipient of the Saginaw Community Foundation's $25,000 Community Improvement Initiative grant to help with the installation of a National Fitness Court®.
https://bit.ly/365PVdn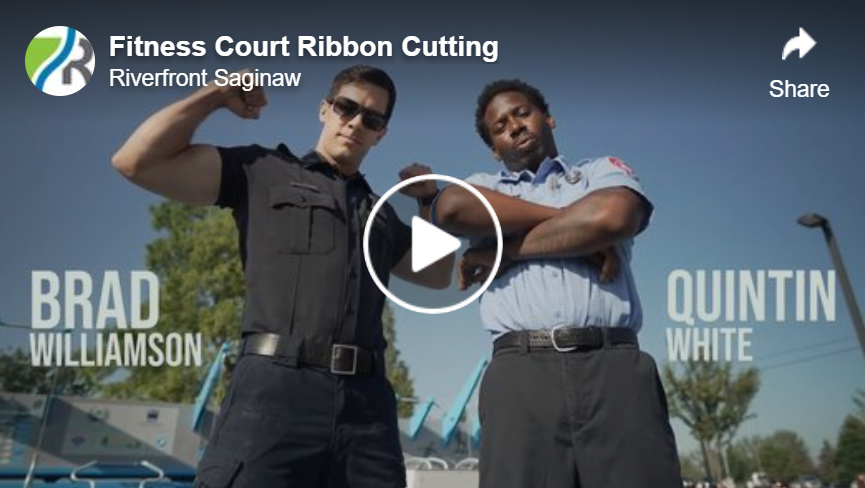 Enjoy Great Start Saginaw's July Family Fun Guide!
https://conta.cc/2UfCoNR
#GreatStartSaginaw #SaginawISD #FamilyFunGuide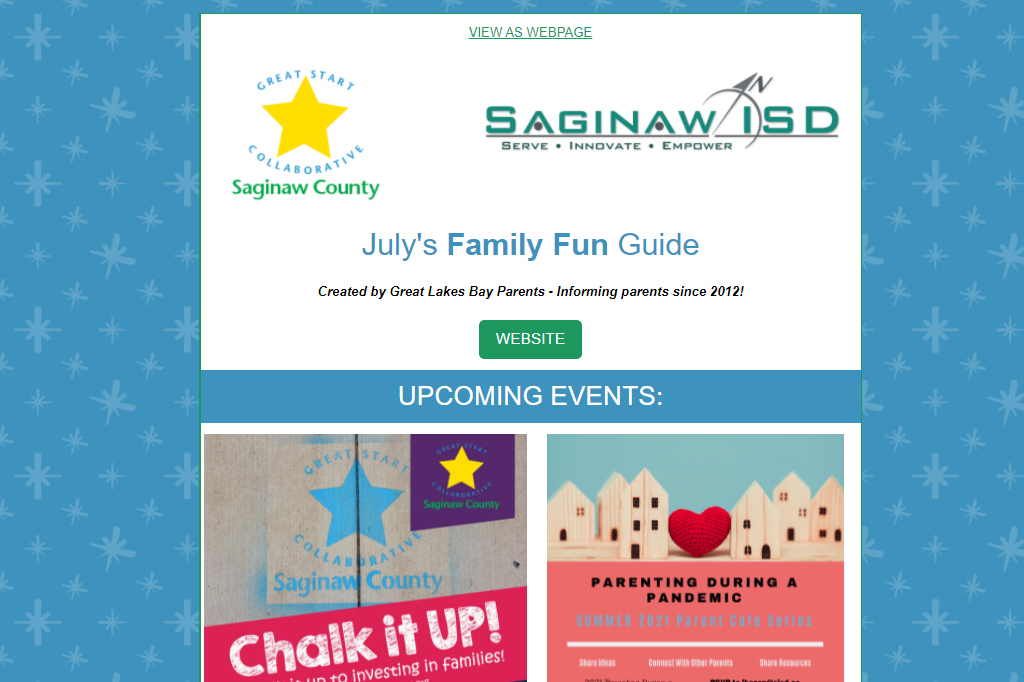 Congratulations to the 2021 Saginaw Community Foundation Excellence in Education Scholarship Recipients from Great Lakes Bay Early College! View all recipients:
https://bit.ly/3w55yMR
Madison Estrada Isobel Jarema Kierstyn Johnson Halie Stemple Shane Temple Grace Walker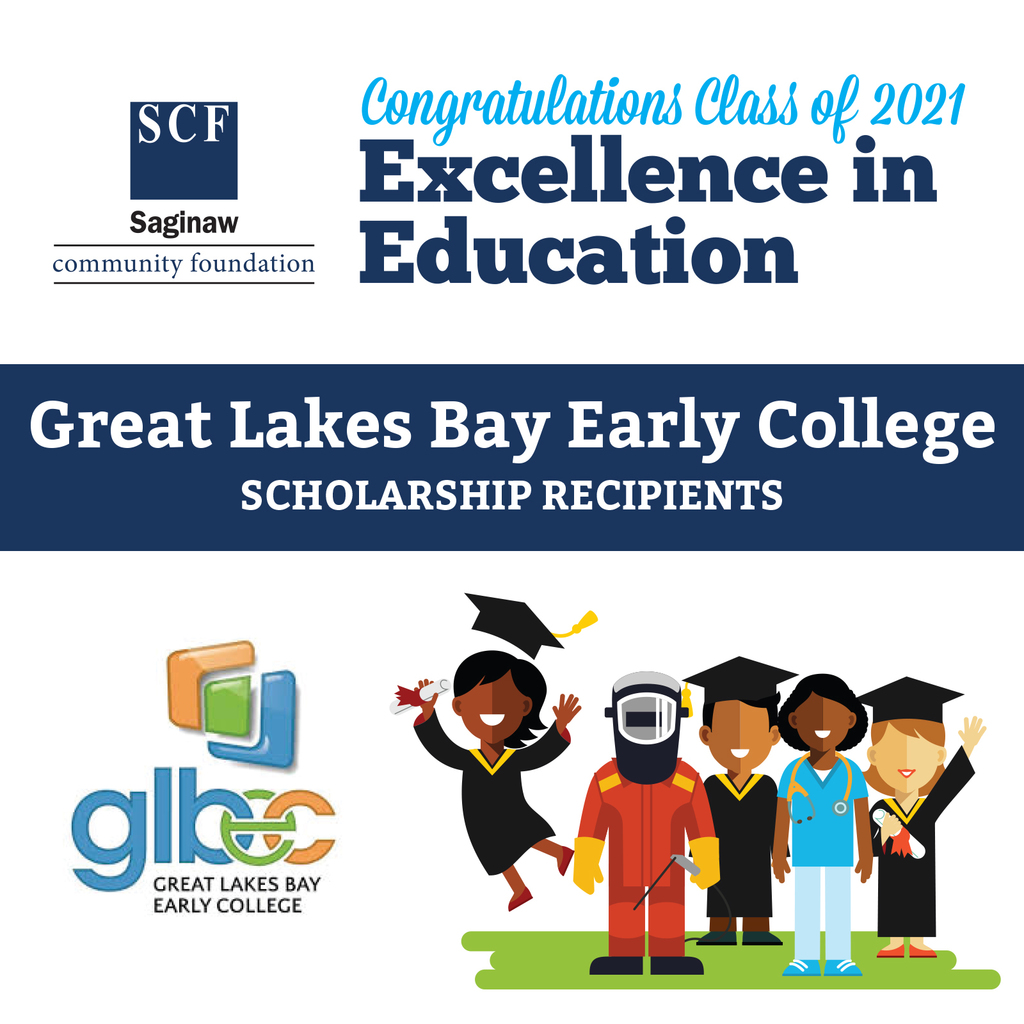 United Way of Saginaw County helps City of Saginaw homeowners that have received water shutoff notices. They have assisted in paying over $21,000 in water assistance to date! Apply here:
https://bit.ly/3htf72E
#SaginawCity #WaterBill #UnitedWay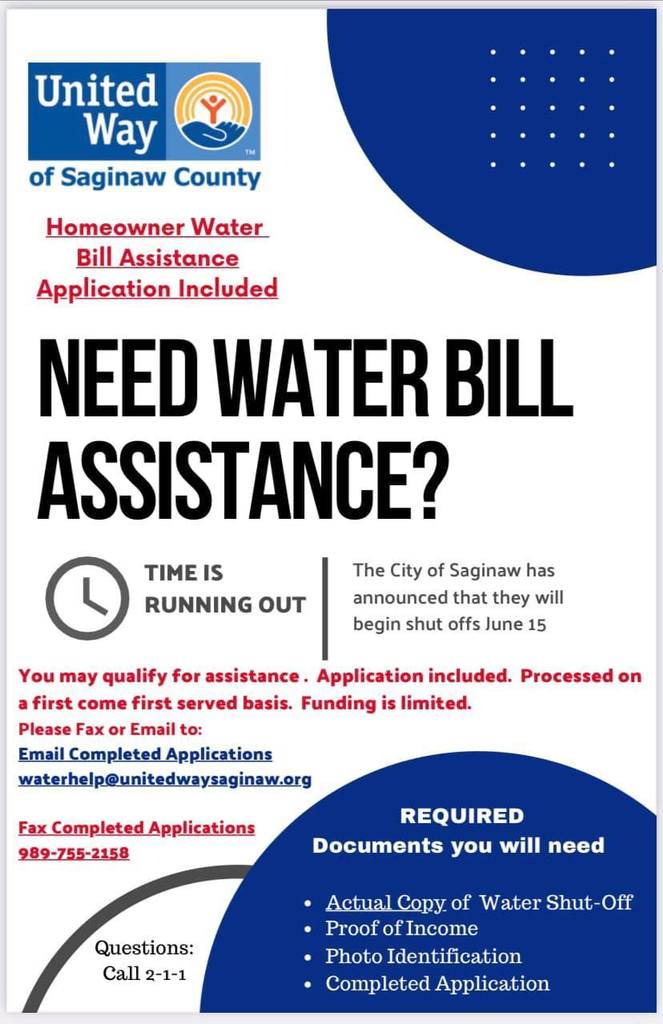 Saginaw Career Complex is still accepting student enrollments! Enrollment will remain open until all programs are at capacity. Submit applications to Becky Wright at
rwright@spsd.net
to determine availability. Learn more:
https://bit.ly/2ZVToZ4
#SaginawISD #SCC #CTE

Join Great Start Saginaw to 'Chalk it Up' in support of early childhood education on Tuesday, July 13th at 9 a.m., at multiple sites throughout Saginaw County! Learn more by emailing Julie Kozan at
jkozan@sisd.cc
. #SaginawISD #SISDproud #EarlyChildhood #Education #chalkitup