Delta Project Coordinator and School to Work Specialist Denny Wickham spent part of the morning with 9th-grade students in Chesaning. Denny provided an overview of the Delta Project that included the benefits of the three-year program and how to apply. Now in its 17th year, this countywide college prep program has three cohorts (10th, 11th, and 12th grade) that meet twice monthly for evening workshops. Throughout the three-year program, students work on career exploration, self-advocacy, and post-secondary education skills. Students tour Delta College programs, spending in-depth time in the media center, disability services, and other campus locations to become more familiar with the post-secondary process. #STW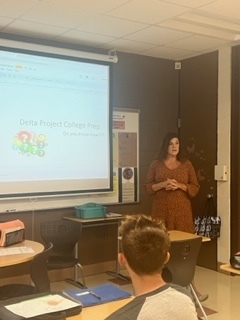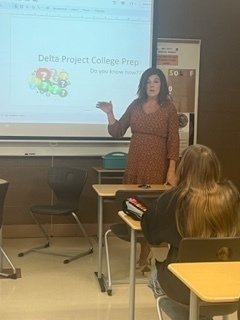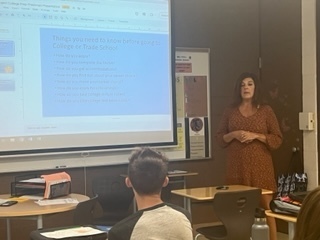 This is #SAGINAWesome. Hey #SaginawISD, check out this new cool street art by the river in downtown Saginaw near our partnered work spaces at Central Michigan University Research Corporation (CMURC). #OurStory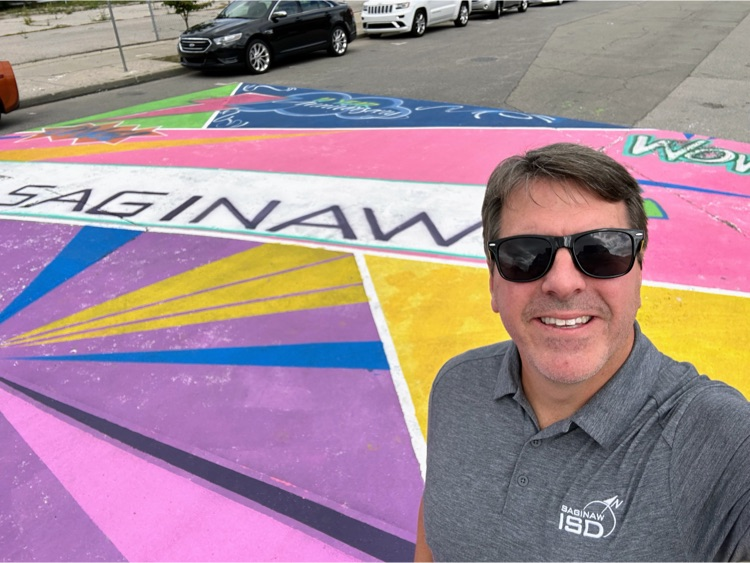 Executive Director of Human Resources Andrea Wise and Director of Human Resources Jennifer Grigg reviewed the job interviewing process with the students in Cohort 13 at the Great Lakes Bay Early College. #SaginawISD #GLBEC #EarlyCollege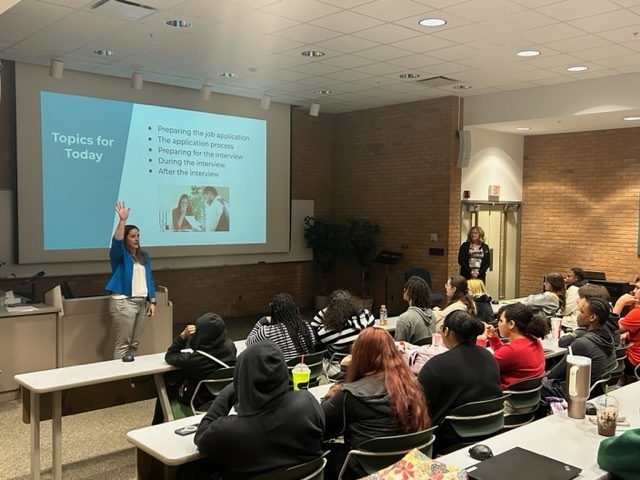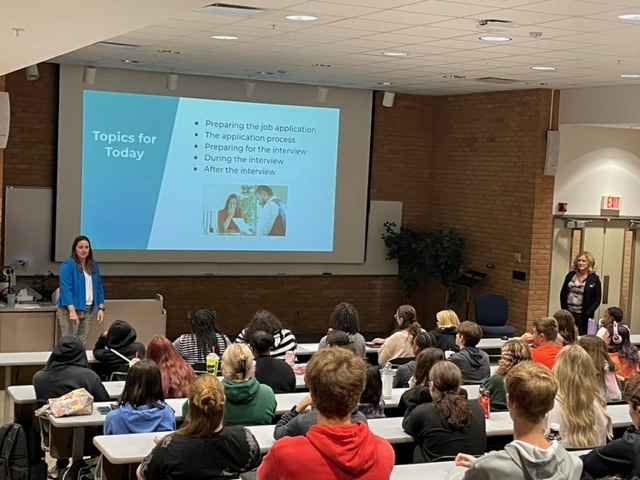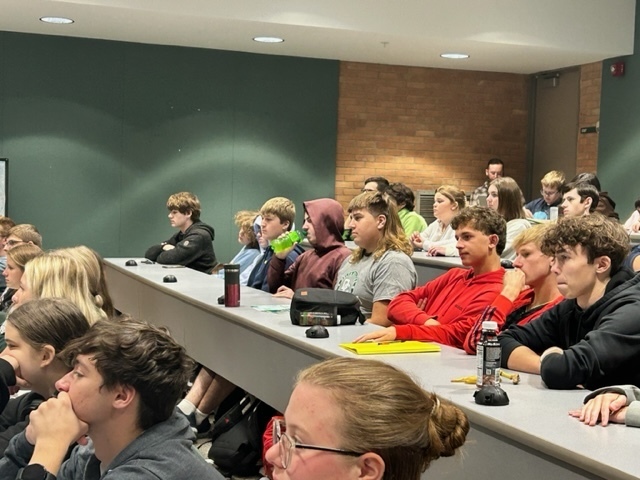 As a proud partner, we encourage you to mark your calendars to participate in this year's new and expanded BWell Saginaw Race Series. There's something for everyone — from fun runners/walkers to serious athletes. In addition to the 1-mile family walk/run and 5K walk/run, this year's event offers a 10K and 10K/5K Double Challenge for Change! Register here:
https://digdeepraces.com/bwellsaginaw5k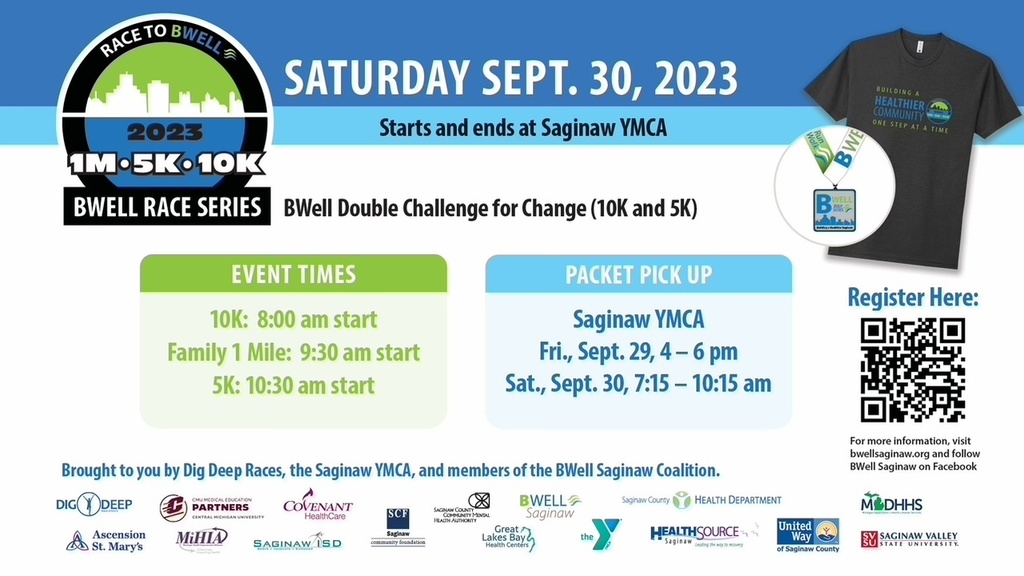 It was an AWESOME morning visiting Transitions Center's interns at Covenant Hospital! Three students participate in a yearlong paid internship each year, working 20 hours per week at Covenant Hospital in the morning and participating in the SOAR program in the afternoon. Interns complete three rotations in Cooper kitchen, linens, and supply chain, learning on-the-job skills. This long-standing partnership of over 20 years has supported training of essential vocational skills, leading to students being hired in numerous departments and positions at Covenant Hospital after completing their internship. #SaginawISD #TransitionsCenter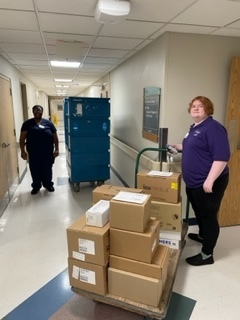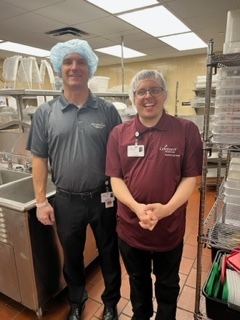 Education Coordinator Kristin Clifford would like to nominate Associate Teacher R'riana Vaughn-Jones for an Orange Spot Recognition. R'riana has taken on the responsibilities of all things related to the bussing at Claytor HS/EHS! #OrangeSpot #SaginawISD #OurStory

REMC is pleased to share that we have asynchronous training set up for MI Mystery Connect. If you are an educator teaching about Michigan, this is a great opportunity to connect with another classroom. Check it out and register today:
https://bit.ly/remcmimystery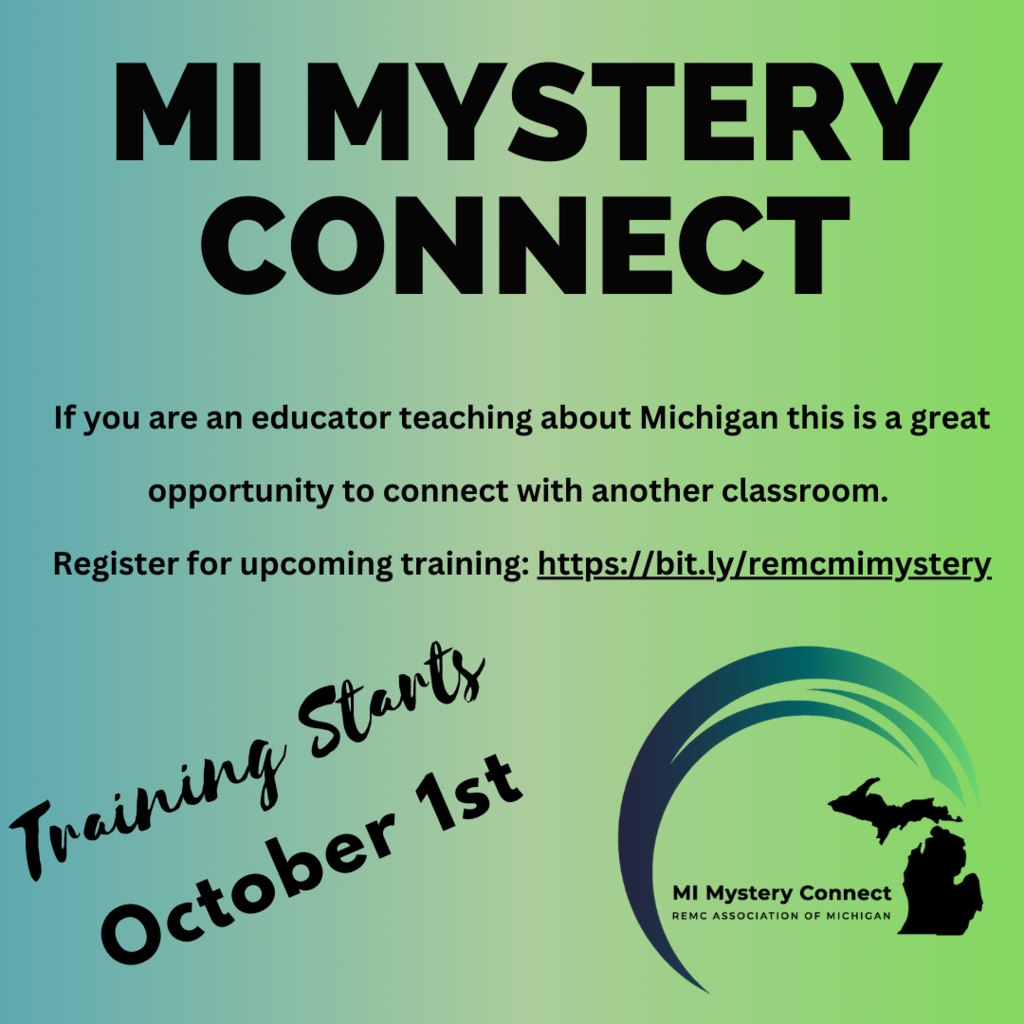 Graduate Spotlight: Kaitlyn Edwards GLBEC Cohort 6 2019 GLBEC Graduate and Frankenmuth High School Graduate 2022 College Graduate with a Bachelor of Science in Chemistry and a Minor in Health Science from Saginaw Valley State University R&D/TS&D Technician in Experimental Material Science at Dow Chemical Why The Great Lakes Bay Early College? GLBEC allowed me to challenge myself and fall in love with learning all over again! Alongside this, I was still able to participate in cross country and track, which was extremely important to me. GLBEC was the best decision I have ever made for myself from an educational and financial perspective. Who could turn down free college at a highly accredited university? It was challenging, but it made me the hard worker that I am today! #SaginawISD #GLBEC #EarlyCollege #SVSU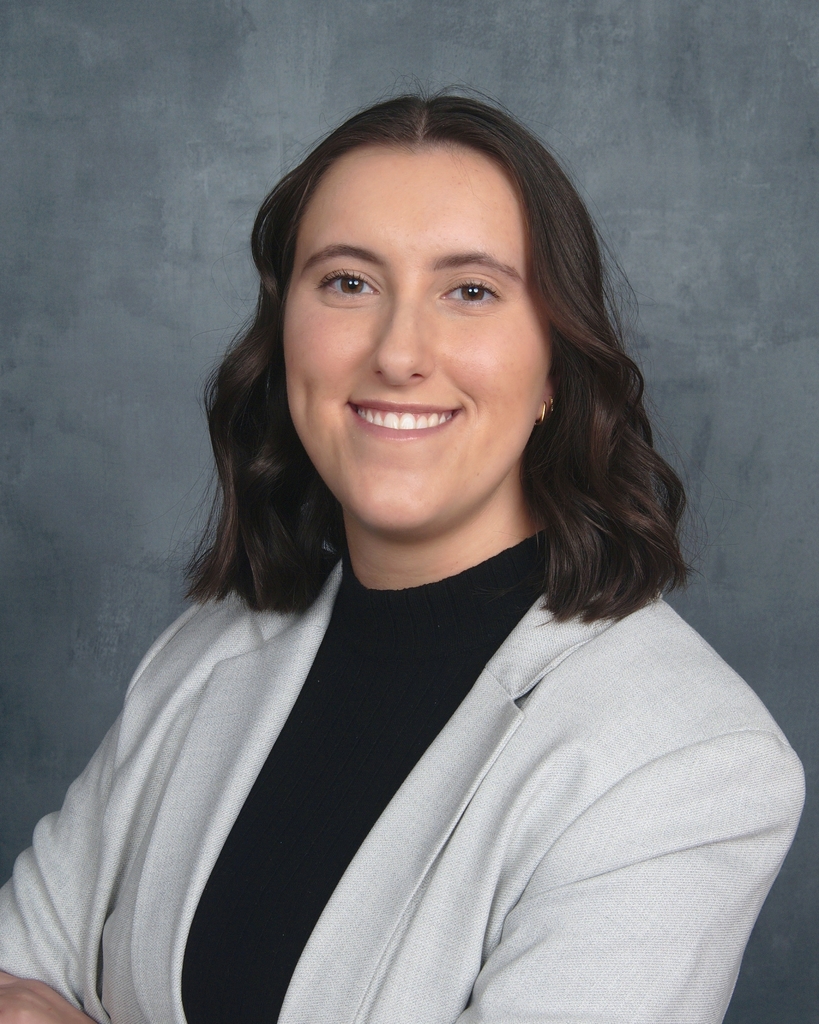 Please join us in congratulating Saginaw ISD's Technical Services Department on their July Orange Spot Recognition! Tech was nominated by Executive Director of Human Resources Andrea Wise for showing their orange spirit during our recent transition of staff to temporary workspaces and ensuring a smooth technology transfer that has positively impacted our entire organization. They are approachable, understanding, efficient, and consistently have a positive attitude, making this process seamless! #SaginawISD #OrangeSpot
https://youtu.be/s5LUd7sA1sg

English Language Learner Consultant Angelica Garcia provided an engaging learning opportunity at Monday's Multilingual Learners 101. Teachers were given many classroom tools to support their diverse learners. #SaginawISD #OurStory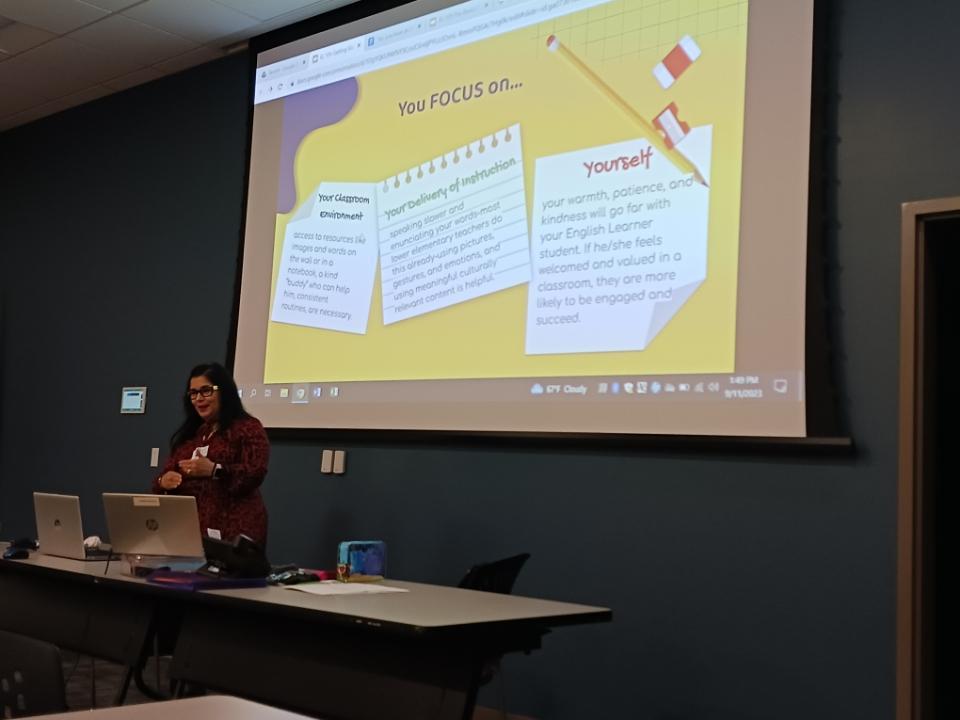 Did you know that Saginaw ISD's "Our Story" initiative has empowered staff to share more than 1,300 positive stories on our website and social media since January of 2023? If you would like to learn more, click here:
www.sisd.cc/page/our-story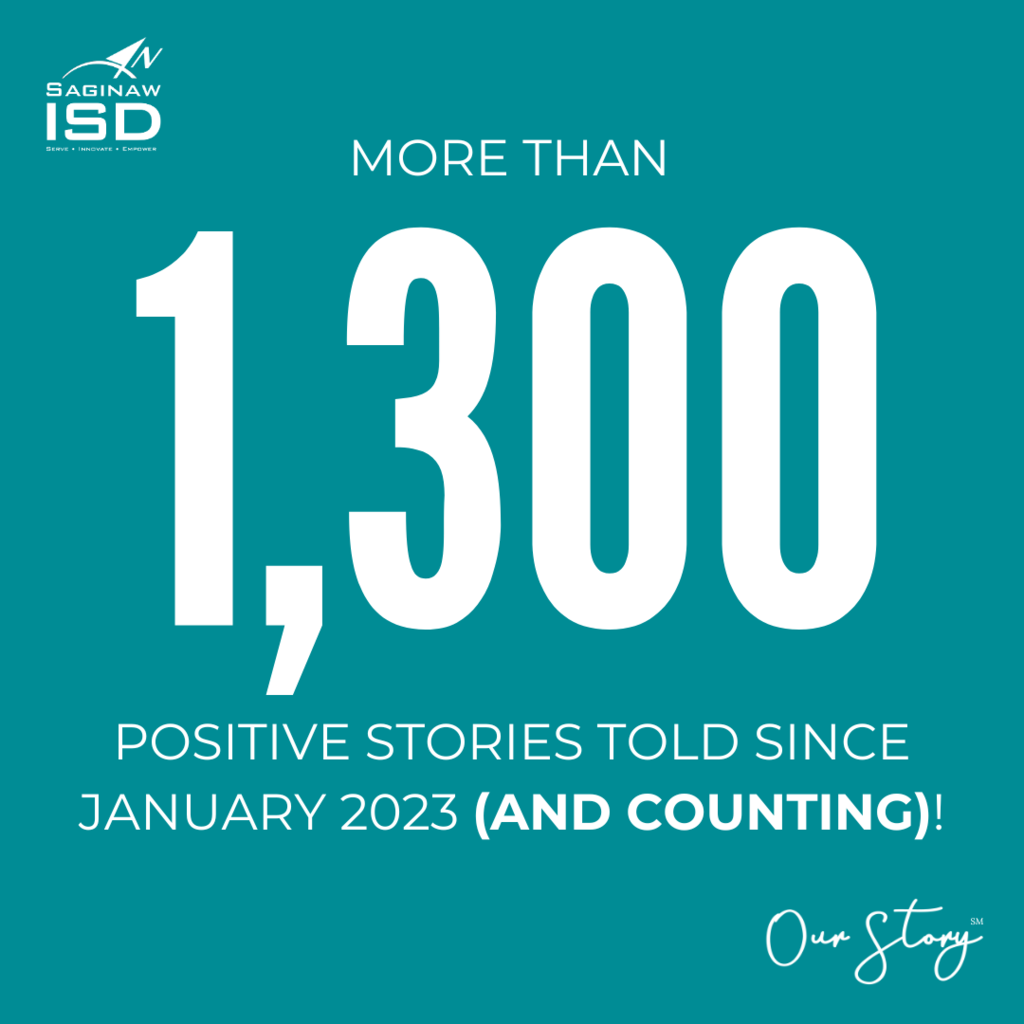 The Great Lakes Bay Region Buddy Walk is Sunday, October 1st, at the Richland Township Park! The one-mile walk promotes acceptance and awareness for people with Down Syndrome as well as all individuals with exceptionalities in our community! #Saginawesome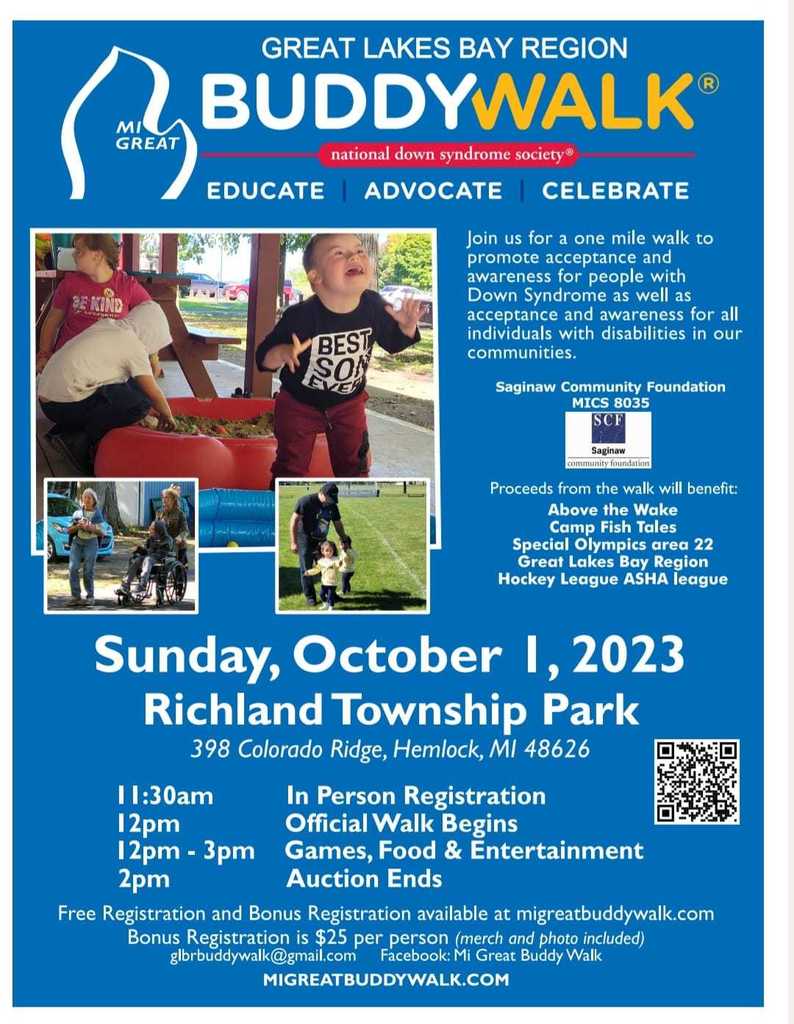 Observed every September 10, World Suicide Prevention Day urges worldwide action to prevent suicides and raise awareness about this preventable cause of premature death. Join events and activities to combat this pressing issue and offer support to those in need. #DEI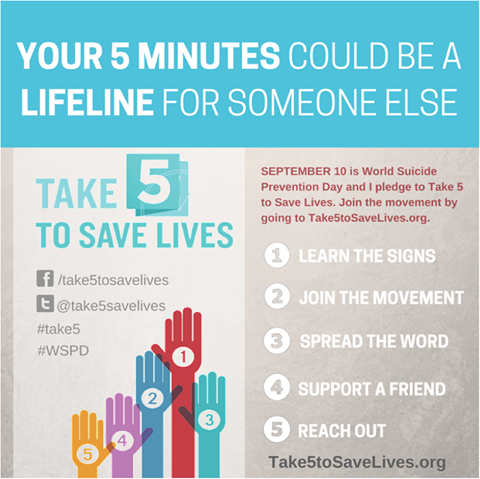 Tech Up Your K5 content with MITECS & ISTE Standards for Students. Learn the 21st-century tech skills students should master by grade level. Use a variety of free multimedia resources and tutorials to integrate into all subjects. Register:
https://bit.ly/remck5tech
. Starts 9/11.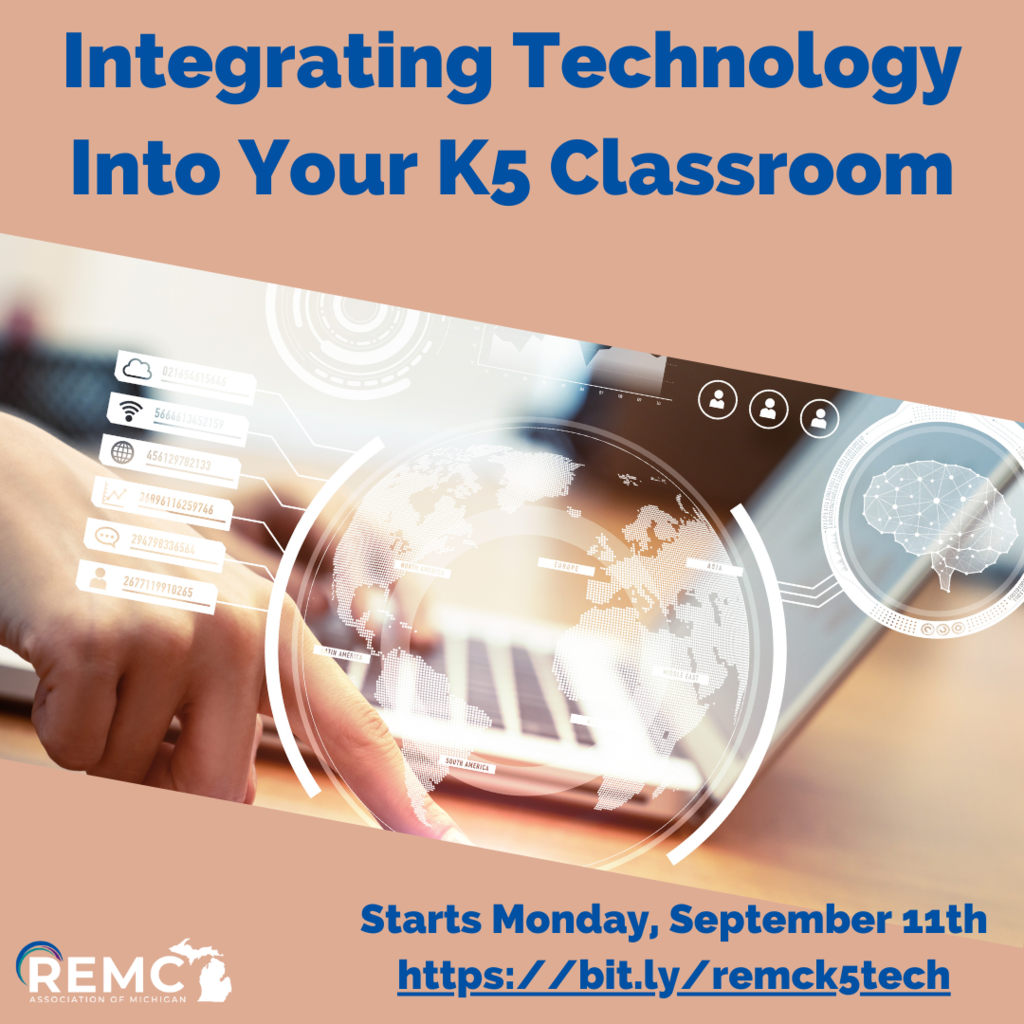 Congratulations to a wonderful colleague, Jenny Geno, for being chosen as one of the YWCA's 2023 Women of Achievement in Arts & Education! #YWCA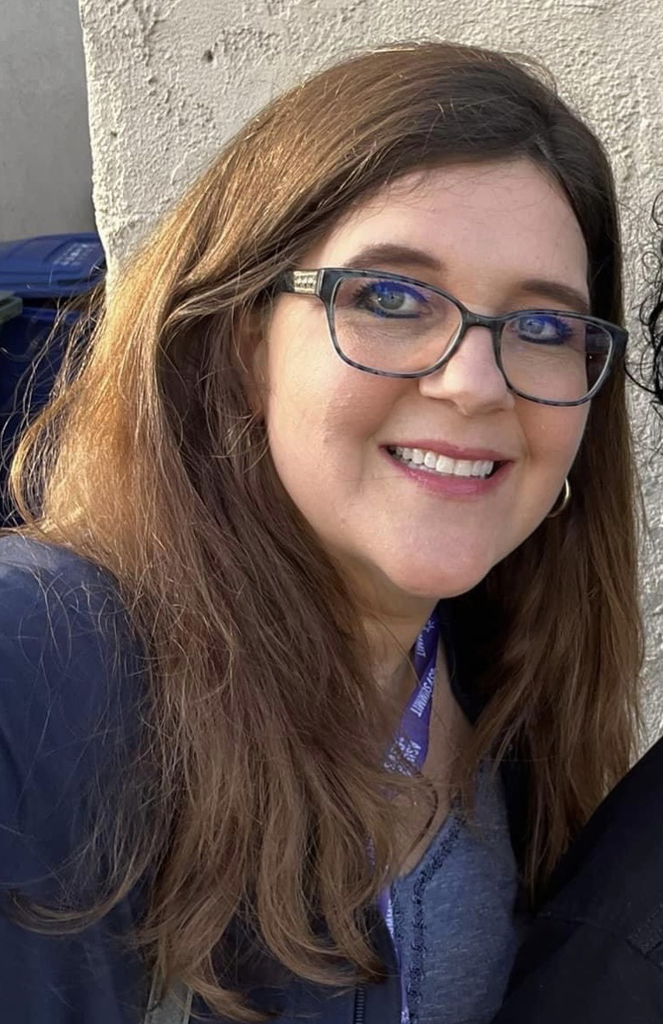 Esports Amplified Educator Academy is designed to train and support schools starting a scholastic esports team. Register now for an upcoming session at Wayne RESA, Marquette-Alger RESA, Kent ISD, or Macomb ISD:
https://bit.ly/2R6Gc2w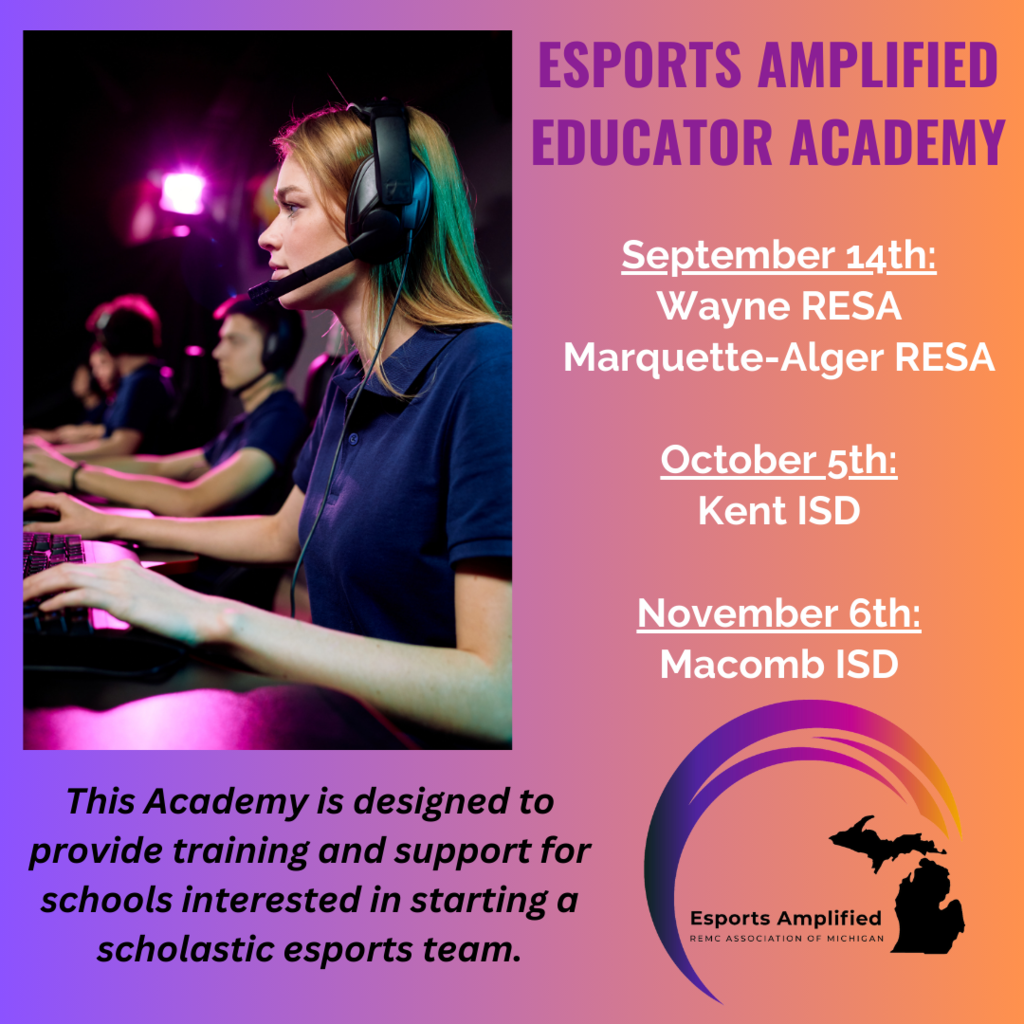 Our Behavior and Support Specialist Jon LeFevre spent two days with staff from Saginaw Township working through the CHAMPS classroom management materials. Thanks for all the engagement and cooperative learning! Have a great school year! #SaginawISD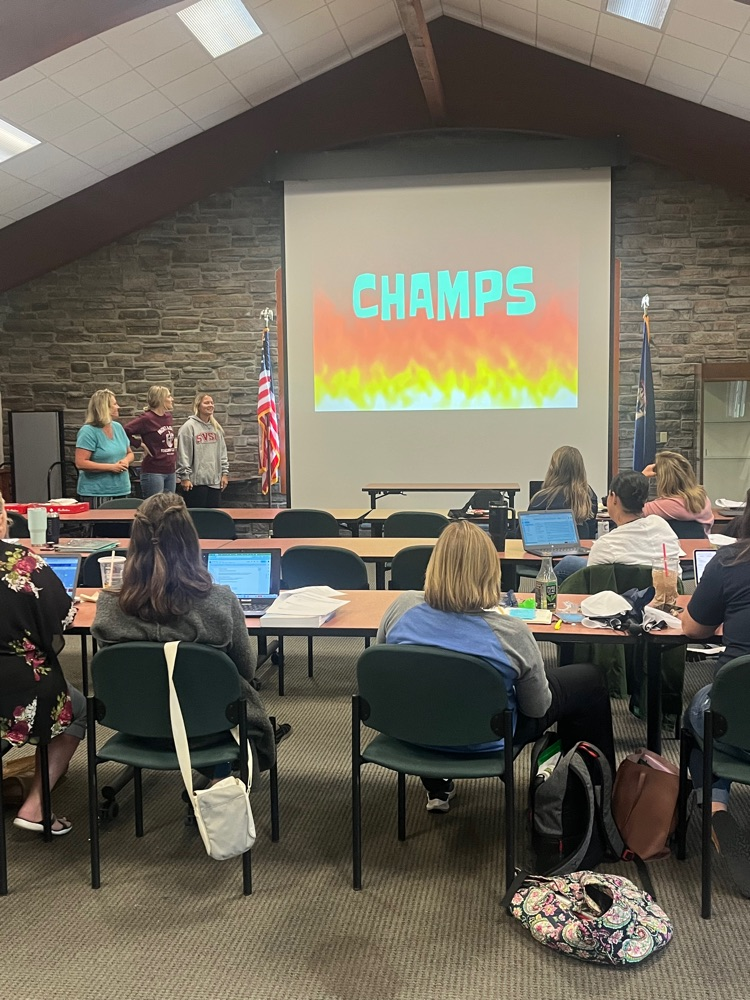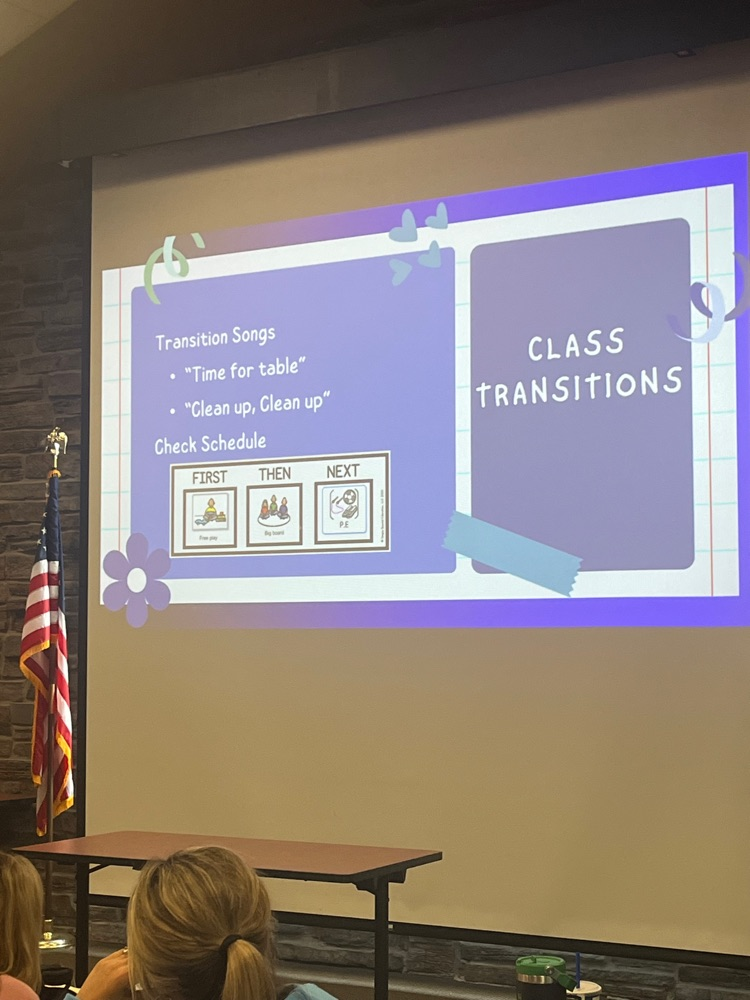 Happy Payroll Appreciation Week! Our Payroll and HR team have been working diligently over the past several weeks, preparing for the start of the new school year and assisting new hires and payroll changes for nine of our local districts. These ladies deserve a round of applause!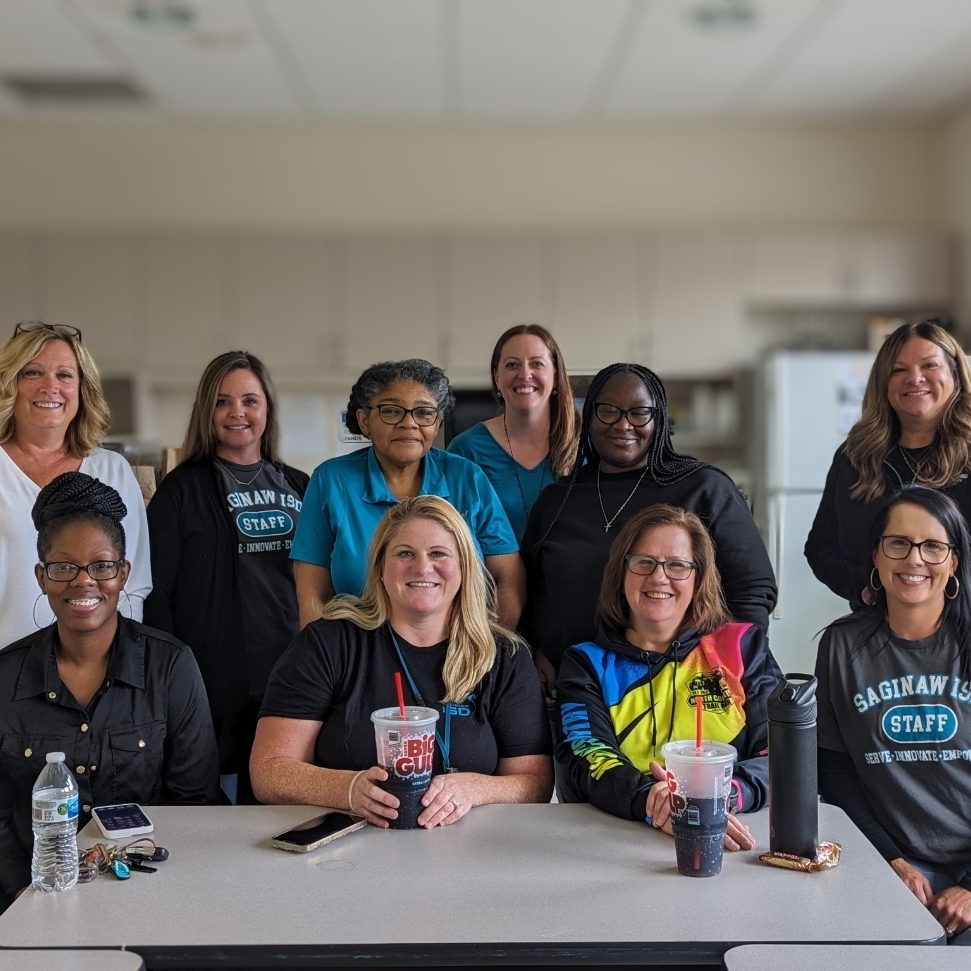 Today, several students from Millet took a CBI (Community Based Instruction) trip to the 40th annual Frankenmuth Car Show! What is CBI? CBI is educational instruction in naturally occurring community environments that provide students with real-life experiences. Students were able to enjoy a local community event with the support of trained staff, socialize with each other and the public, and overall, just have a great time! #MilletMustangs #SaginawISD #FrankenmuthAutoFest #OurStory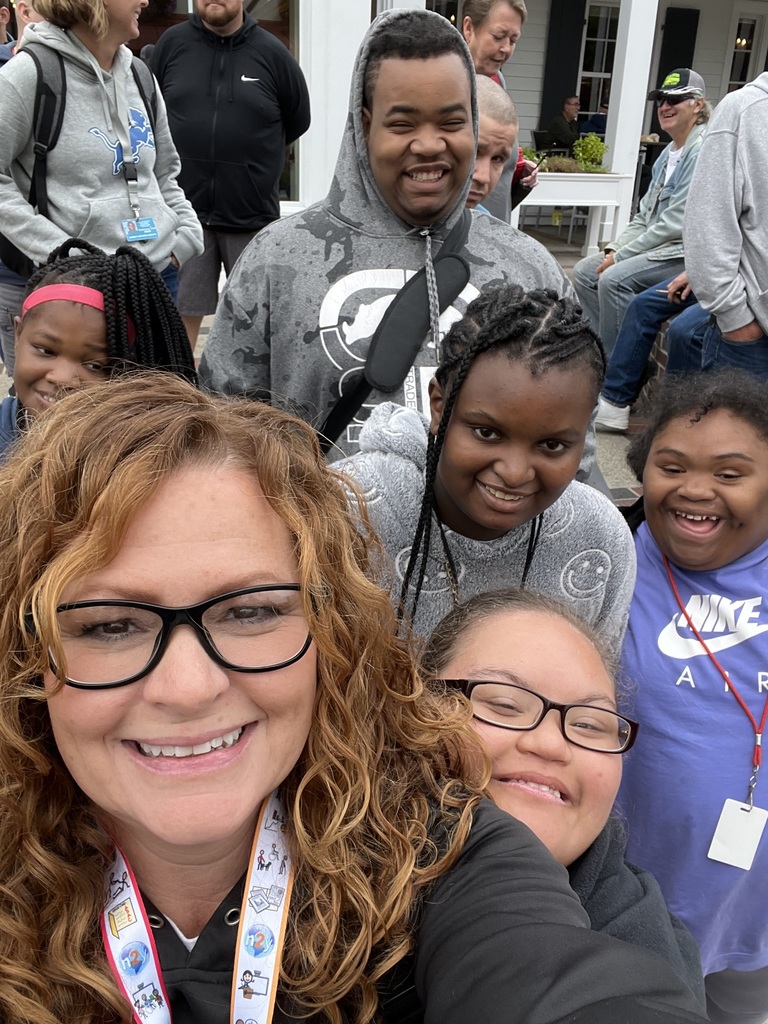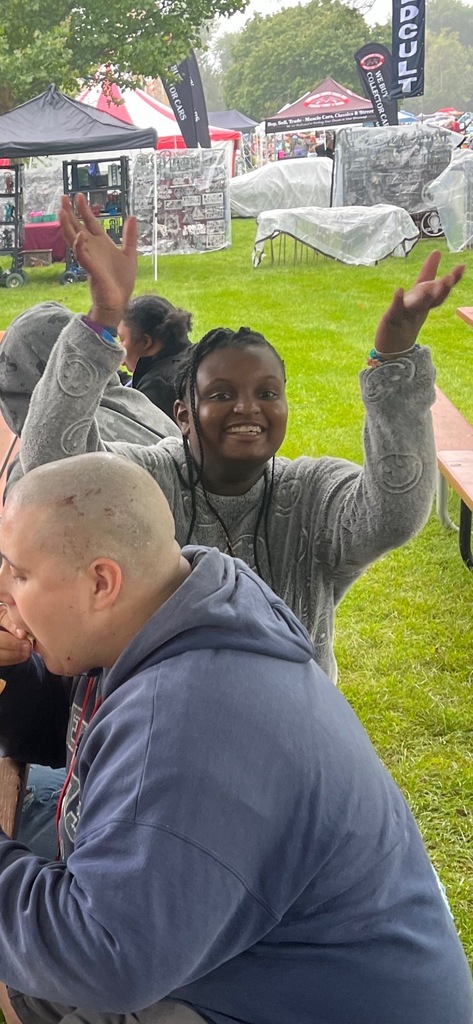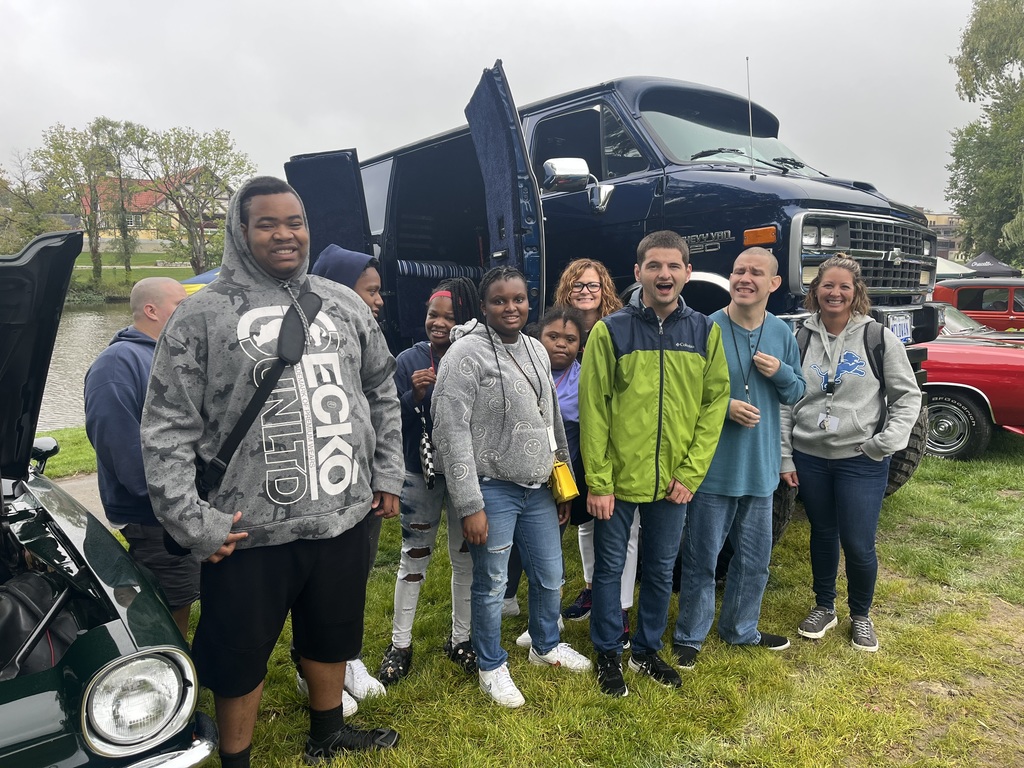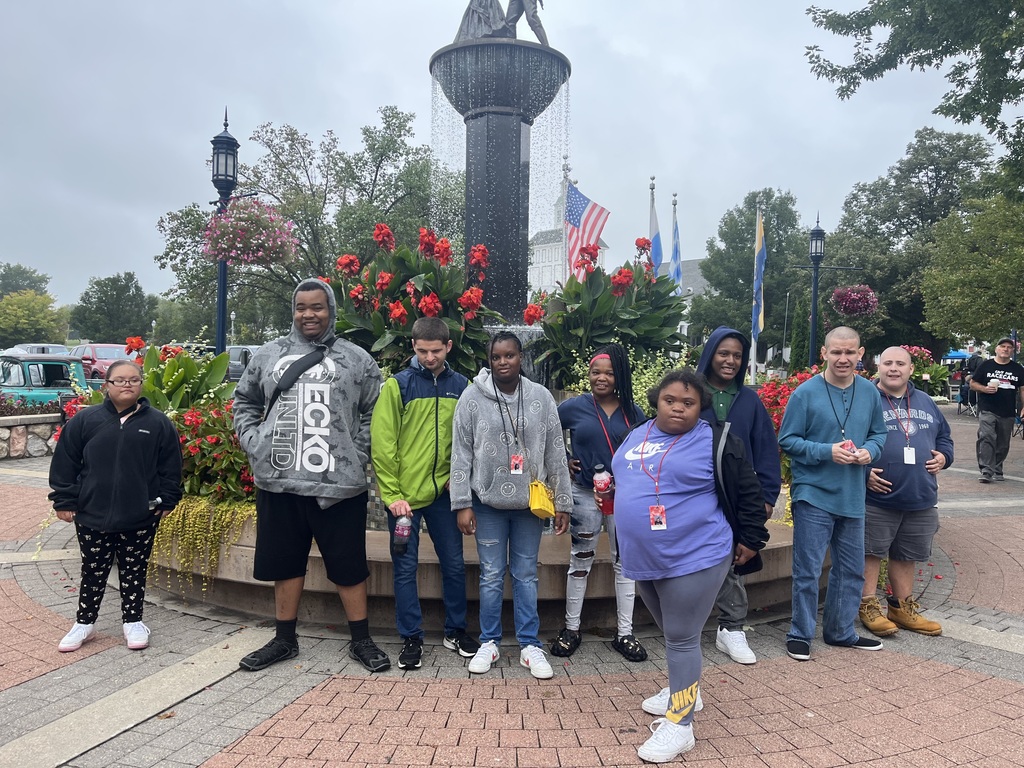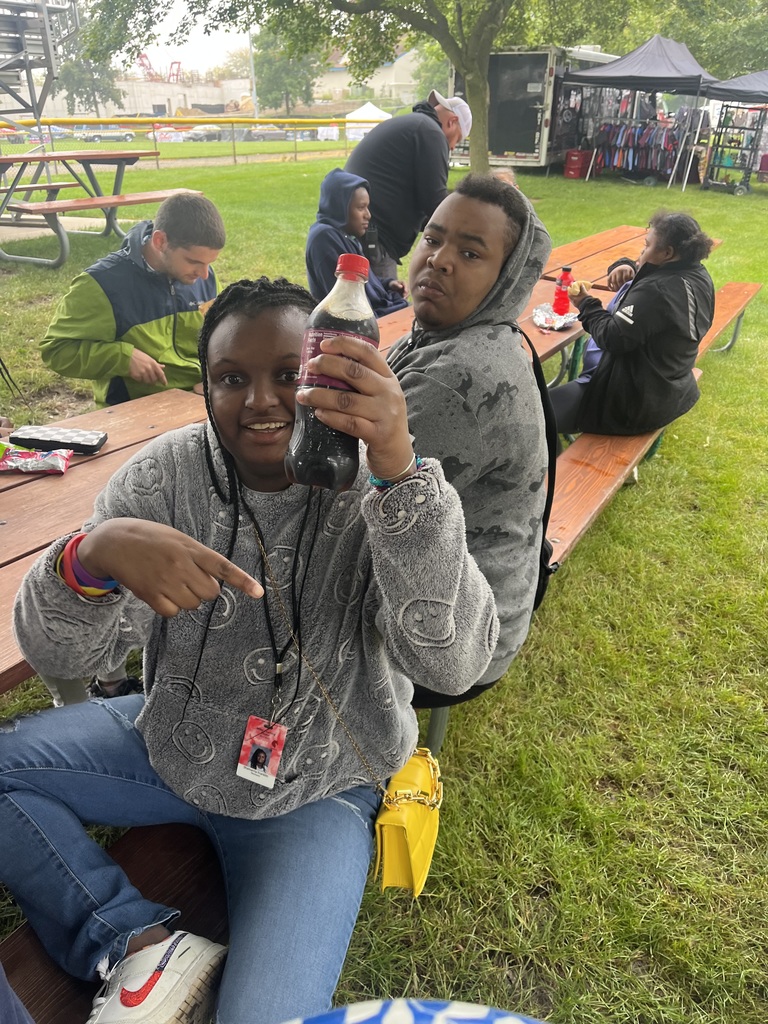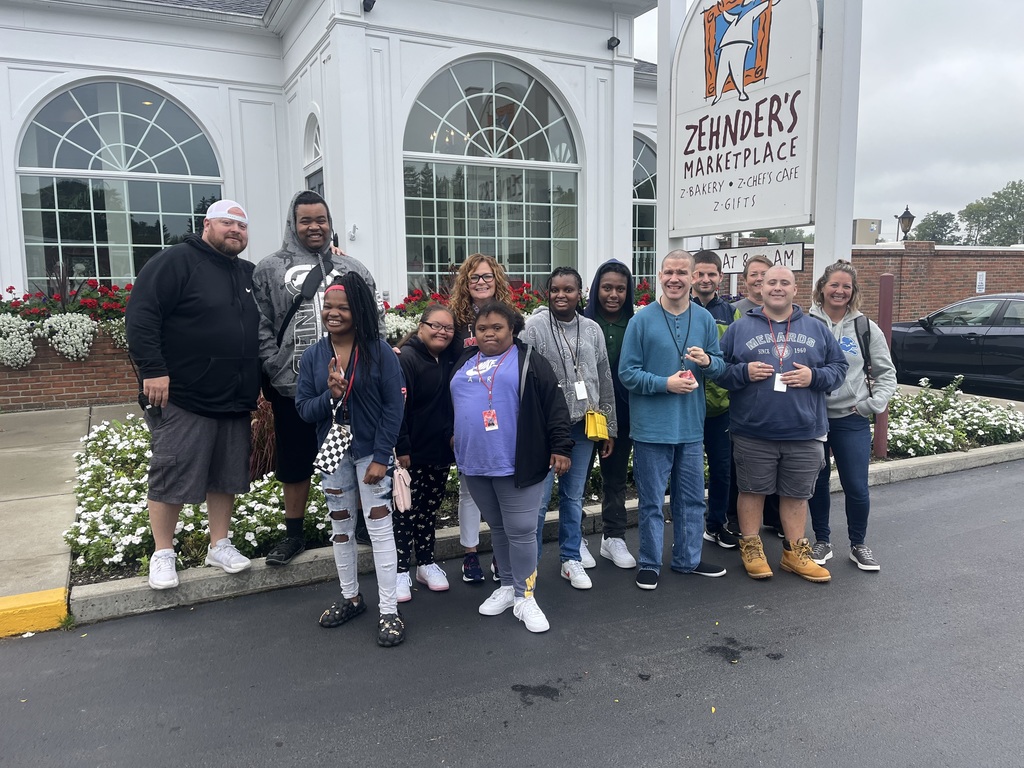 The Saginaw County HFA team received the following recognition from our state office for adhering to and demonstrating high-quality standards within our program! "As we wrap up FY 2023, it's time to give some shout-outs to several teams! You may recall that teams who are able to demonstrate adherence to all of the Safety & Essential Standards and at least 85% of total standards reviewed during annual Quality Assurance Visits receive a shout out. We want to recognize these teams for their hard work and commitment to quality. We had three teams meet this threshold this year and want to share our congrats and take a moment to acknowledge this achievement: Healthy Families Northern Michigan, Healthy Families America Wayne, and Saginaw County Healthy Families America. Congratulations again on this wonderful accomplishment!" #SaginawISD